ZEE5, one of India's top OTT known for its unique regional content has now ventured into the current trend of Short video creating platform. With an aim to become a super app encompassing movies, TV Shows, live news and even a mini upcoming gaming platform, ZEE5 is now live on the short videos space as wel called HiPi.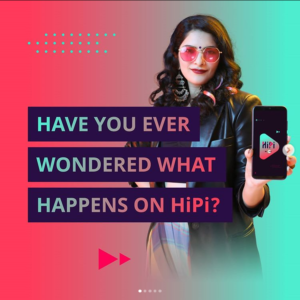 Integrated into the existing ZEE5 app, HiPi is where content creators can start publishing very interesting short videos, recorded directly through the app or by uploading an existing video. Music , Video effects and more importantly various filters can be used to change the dimension & representation of your short videos.
ZEE5's HiPi have more than 35 filters with varying functions to enhance and make your videos look super cool and trendy. From Mirror effect to the Dhak Dhak Effect, it's definitely fun guaranteed when you get to make hilarious videos or even dance to a favourite music track of yours.
The best part about HiPi : It doesn't restrict itself to just 15 seconds. You can even get to make 30, 45 or 60 seconds as per your choice.
So here are my top 10 favourite filters on HiPi in ZEE5 app
1. Camera Filter
For those who want to decorate the screen with some flowers falling across the video, giving it a spring feeling, you definitely have to try out the Sakura flowers filter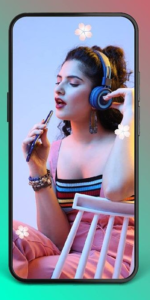 3. Kirakira Filter
If you want to literally rise and shine, this is the filter you've been waiting all along. With bright stars shining across you, make those short videos really work for you with the Kirakira filter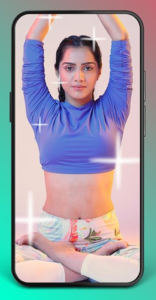 4. Mirror Filter
Do you ever felt how will it turn out if you had a clone looking right across you in the same screen ? Well start visualizing it using the super interesting Mirror filter in HiPi in ZEE5 app.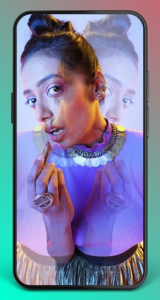 4.
5. Bling Filter
Do you want to add a sparkle to your face without the need to apply expensive makeup and just make the picture sparkle? Yes, it's now possible with the quirky Bling filter
6. Disco light Filter
Bring out the DJ in you and make a video of you grooving to the music with a large Disco ball shining across thescreen, right above your face using the Disco light filter .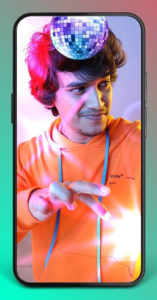 6.

7

. Skull Face Filter
Convert your face with a skull face mask , and you might just resemble a scary villain from a crime movie J Just hit the Skull face filter in HiPi and pull off a golden skull face look
7.

8. Thug Life
Thug Life is one of my most favourite camera effects from HiPi. With the black and white glasses and the cigar smoking effect, it just takes the swag to a whole different level.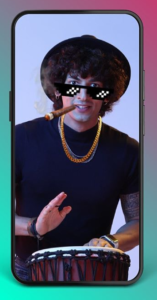 8.
9. Sprint Effect
Another favourite of mine, the Sprint effect has pointing lines in a circular form to highlight the face and put it in focus. Like the dazzling focus lights on a stage, the Sprint effect can really give that focus effect you would want.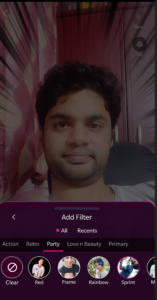 10.

Tri Colour
Last but not the least, the Tricolour filter as the name goes, gives a beautiful tricolour filter effect to your videos and gives that patriotic effect . This is really well done, the video quality is still retained while the tri-colour filter blends in with the background. And it only #HappensOnHiPi J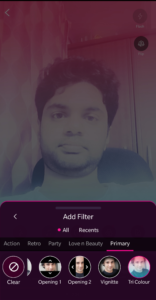 On another note, I tried out all the filters at one go in a short video here.. Do check it out
Install the ZEE5 app from Android PlayStore or Apple Playstore, click on the HiPi option and let me know your favourite filter in comments .
You can find more info here : https://www.zee5.com/hipionzee5/
Or follow them in Instagram for latest updates and news : https://www.instagram.com/hipionzee5/?hl=en