Instagram is taking on the mights of Pinterest & blogging , by launching an Instagram guide.  They earlier launched a competitor for Tiktok , called Reels with a fair amount of success and adoption by Insta users.  So its interesting to see how this might prompt a change in the social media content creation strategies.This post will explain you how to create Instagram Guides.
I created my first instagram guide on Istanbul city guide here. Do have a look : https://www.instagram.com/hkmurali/guide/istanbul-city-guide/17880605602890732/
How to create Instagram Guides from the app?
In the Instagram app, click on your profile and click on the + icon on the top right corner of the screen. Under various options such as Post, Reel , Story, you'll also find a Guide option.
Instagram guide first started off as a mental wellness guide, that was found exclusively in few celebrity accounts like Deepika Padukone ( who was leading the fight against mental depression). Finally this feature is now available for all users in the app. Let's dive deep down..
What is Instagram Guide?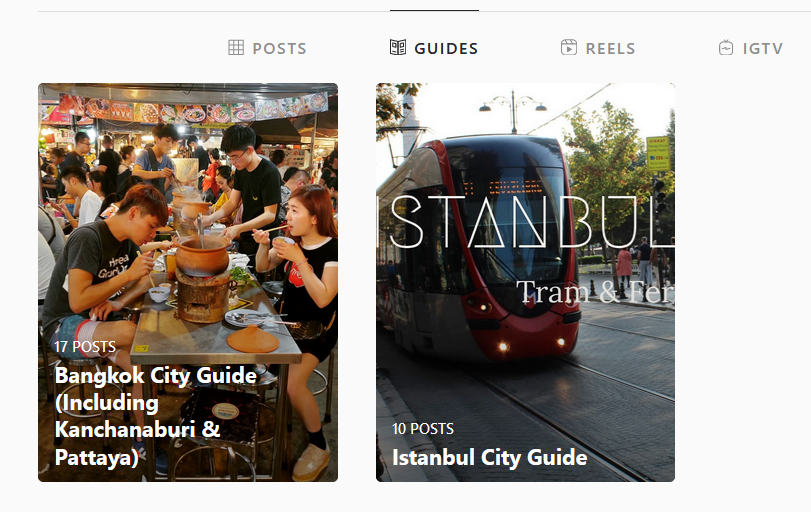 Instagram guide is a curated collection of Instagram posts from your earlier archives to act as a reference list. Think of it as a notice board of all your favourite items in a single list . This could be a collection of Top 10 restaurants in city, top things to do in a city, top 10 fashion outfits in 2020, top places to experience something or even your favourite books, if you happened to post about them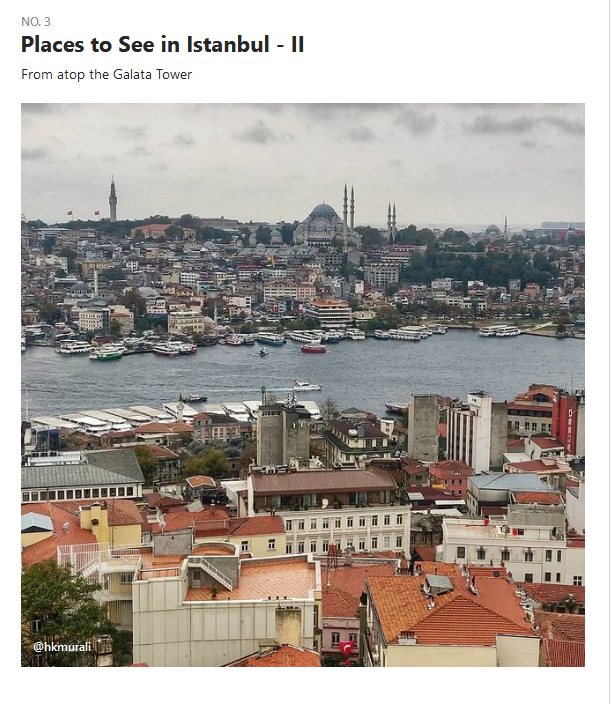 This works like a Pinterest board more than a blogging page, as you get to create a list of your favourite collection for each guide. The catch is , unlike a blog post you write in a WordPress/Blogger medium, you cant upload a picture here. But rather you are allowed to choose from an existing Instagram post that you had earlier posted or even choose a post from some other Instagram account (by searching for location or name)
A highlight was a curation of stories. Instagram guide is now a curation for Instagram posts.
Who can benefit from Guides?
Content creators who post regularly all their collections in Instagram , can now curate them into a specific list. People who don't have a domain of their own but only an Instagram page can now atleast have a simple alternative. Here are some examples of how you can effectively use Instagram guides.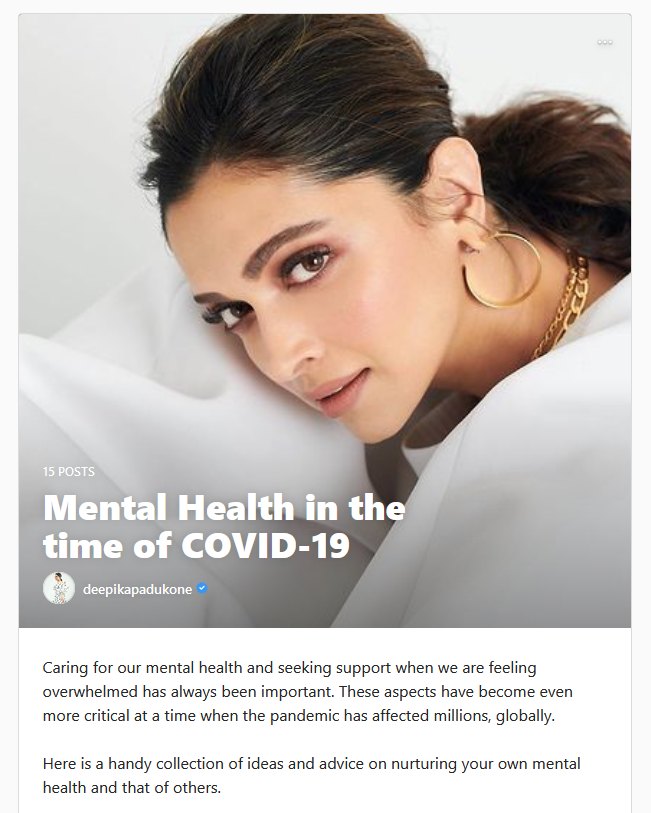 Ideas for different Guides in Instagram
Travel : City guides , Top places to visit in a city, top 10 cities to visit for vacation etc
Food : Top 10 restaurants in a city, top 5 places to have a Masala dosa in Chennai, Best cafes in a city etc..
Fashion : Top dresses you have worn this year, top outfit ideas , different ways to style a pant (if you have actually posted each style in a separate Instagram post).
Technology : If you have reviewed say 5-6 phones, and you can post all these 5 under top phones to buy in 2020 under 20,000 INR and select the respective phone posts.. Even if you haven't posted, you can always choose from someone else's post and feature them.
For Brands : Top products in their portfolio, different package details for travel & subscription based companies, different offers available etc.
Restaurant Owners : Can feature a daily menu as a collection like Monday special, Tuesday special etc..
Things to improve in Instagram Guides
There are no impression numbers as yet. So you never get to know the reach and engagement of these guides (as Yet)
No outgoing links are allowed. So if you want to reference a knowledge based article or your own blog , this is not possible yet.
You can only choose from an existing post and not choose from a new pic  . There are cases when I might have a picture but I wouldn't have posted earlier but might be important to fit in a guide. But unless I have posted in Instagram, I cant upload this directly in a guide.
Cannot choose a different cover pic from a Carousel Post : Suppose you have uploaded 5 pictures of 5 places in a single Instagram carousel post or 5 food items from a restaurant, Instagram guide by default takes only the cover pic of the original Instagram carousel post by default and you really cant choose a different cover pic from that same post.
No option to tag anyone . @ doesn't really work in a guide. So no way to credit someone else when you create Instagram guides.
A cover pic has to be chosen from an existing post or a saved post and cannot be uploaded (as against uploading our own pic from the phone for an Instagram Highlight).
Since some guides can be long, a table of contents with a header of each post of the list can help
Guides dont have a category as yet and all are listed under one roof.
My Thoughts on Instagram Guides
Pinterest proved to be successful because it brought a lot of traffic to your website , through a clickable link. You can create separate boards for separate categories and pin posts to your page accordingly. Discovery of other related posts was also done remarkably well which helped to identify newer content
Instagram's Guides may be an one-off feature or could be part of a larger strategy that they are planning to be a single encompassing tool . Hopefully most of the things I have listed under things to improve may come under enhancements in the coming days. Let's wait and see.
And do follow me in Instagram here: