Govt administrative jobs are one of the most sought-after jobs in India. Even a high paying corporate job in the IT sector might take only second place to the lure of a respectable government job. One of the main reasons being, Government jobs come along with a huge amount of respect (Job title with a status given as "Govt official"), Job security (No company in India can offer a stability & job safety like a Govt Job), Pension Money (post-retirement) , Staffing Quarters (for certain designated jobs) and last but not the least, several perks & allowances, that Govt offers from time to time.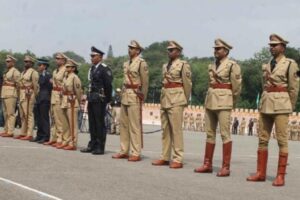 The Top 10 most popular Government exams include:
IAS Exam

for Indian Administrative Services

UPSC CAPF

for Union Public Service Commission

SSC CHSL

for Staff Selection Commission

RBI Grade B & Assistant

for a role in Reserve Bank of India

IBPS RRB

for Institute of Banking Personnel Selection

SBI PO/SO/Clerk

for State Bank of India

NIACL AO/Asst

for New India Assurance Company Limited (NIACL)

RRB ALP/JE

for Railway Recruitment Board (Incidentally one of the sectors that employ the maximum no of people in India)

LIC AAO/ADO

for Life Insurance Corporation

State-Based Public Service Commission

. E.g.: TNPSC Exam for Group 1,2,3,4 vacancies in the Tamil Nadu state administration.
Securing a job by clearing the Govt exam can be a tough task, without proper guidance and coaching. One of the toughest exams in the country (even harder than the IIT entrance exam) is the Civil services exam. BYJU's, India's top learning app has listed the complete schedule of exams in their site:
https://byjus.com/govt-exams/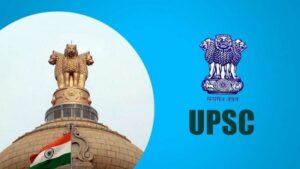 Most of these Government exams can be very tricky and tough. With syllabus ranging from history, geography, political science, current affairs, general knowledge, sports and science, a proper coaching platform would make all the difference in securing a national level rank. This is where a company like BYJU's can assist you in making a huge difference, by offering all the resources you need at a single click of a button.
Knowing which exam to target: What are the exams you want to pursue. You can't apply for all and have to select only those which you are more inclined & passionate about
Sample question papers: Get a feel of the exam by going through sample question papers from the past years
Topics and subjects to cover: Briefly list down all the topics and subjects that will be needed for the exam and identify what is the syllabus coverage for each.
Preparation strategy & Plan: The most important point being, what is your plan. Starting today till the day of the exam (say 5 months), how do you want to spend the next 150 days in optimizing your time and ensure you have done the best you can in studying for the exam.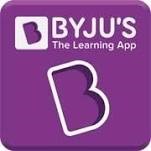 As a premier coaching institute (both online and offline), BYJU's might just be one of your best partners when it comes to cracking the Government exams and securing yourself a permanent Govt Job in a respected position.
You have a free & paid version that can get you started on the word Go.
What is available on the Free Version?
Daily News & Current affairs analysis

A few sample questions papers of previous years

Reference Material List

Few Video Lectures, esp. on trending topics
The paid version offers the aspirants, an elaborative and exhaustive list of materials to begin with. It includes:
A preloaded 10inch Tablet with all the resources (that can be viewed offline without internet)

Complete study material and all India test series,

Comprehensive preparation course for prelims and mains.

Top IAS Trainers to offer direct video coaching through the site & app
You can find all the information here: https://byjus.com/ias/
Why BYJU's for Govt Exam Coaching?
Smart Learning: Yes, there are plenty of coaching centres for different exams available in each city, but based on personal research and assessment I believe that the offerings by BYJU'S are a value for money. With an easy to use application and smart content loaded on digital devices such as a tablet, access to study materials is virtually available 24*7 anywhere you go.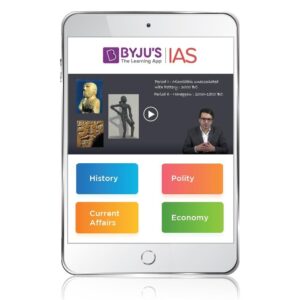 Course Access On the Go: Be it travelling on a train or bus or even a flight, you no longer need to carry large textbooks, but rather carry a simple tablet that comes with so many hours of video content, learning exercises and mock papers, to name a few.

Qualified Teachers: To me, more than exam papers or course content, the course tutor or the Teacher is key in any coaching centre. I decide on a place only if the tutor is as good, if not better than the content. BYJU's has partnered with India's top tutors for the respective examinations and the learning curve can be indeed sharp, given the short amount of time to prepare and study

Career Enabler & Mentor Platform: With a mentor assigned for course participants, you can post in your questions and comments and have it clarified by BYJU's qualified tutors.
The BYJU's Test Series
If you feel, you just want the test experience, rather than the overall course content and videos, you can also opt for the IAS Prelims Test Series- 2002 for just 5000 INR. This includes 27 Tests (22 General Studies and 5 CSAT). These are Simulated tests as per UPSC standards. Incidentally, BYJU's claim that 70% of UPSC prelims questions come from the Prelims Test Series and Study.
So if you're aspiring to become the next top ranker in the Civil Services exam to be an IAS officer or join the Reserve Bank of India to have an exciting career of a banker or even become a Railway officer, join head to BYJU's, join the course, complete the mock papers and crack the exams confidently.
Refer to the BYJU's UPSC 2020 portal for all the information on course content, schedule etc.
Do not let anything come in between your dream job and give it your full potential. All the best!