MediaTek , one of the largest semiconductor company hosted the second edition of the MediaTek Technology diaries, in Chennai. The discussion revolved around the growing presence of MediaTek in everyday life as well as the upcoming launch of 5G in India and how prepared India was to it. The Technology diary session was essentially to make technology more accessible and understandable to the consumer.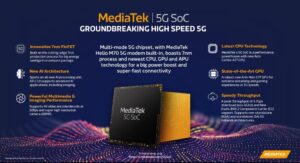 MediaTek Technology Diaries
The event was presided by Mr. Anku Jain, Managing Director, MediaTek India and Mr. Anuj Sidharth, Deputy Director, Marketing & Communications, Mediatek India, who talked about Mediatek rolling out their 5G SoC's (System on a Chip) for the first wave of 5G devices (which may be introduced in India by mid 2020's).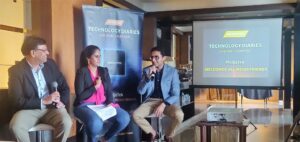 With Mediatek's 5G enabled chipset phones being introduced, the era of superfast connectivity and advanced user experiences can soon be a reality. The country has plagued by network drops, poor connectivity, slow internet speeds ( despite being on 4G) and the promise of 5G is to make such issues a thing of the past.
Mediatek is not just for mobile phone processors. It's also present across smart devices, smart-home solutions, Voice Assistant Devices (VAD) and automotive solutions.
Yes, even the quite popular Amazon Alexa has a Mediatek chip built inside it
Brands powered by Mediatek
Some of the common brands that uses a Mediatek processor or a chip includes : Xiaomi, OPPO, Vivo, Realme, Infinix, LG, Paytm, KENT CamEye, Amazon and Mantra among others.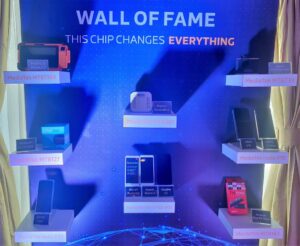 Now for the techy stuff : The upcoming integrated 5G chipset with the MediaTek Helio M70 5G modem built in packs world-leading technology into its compact design. It includes ARM's newest Cortex-A77 CPU, Mali-G77 GPU and MediaTek's most advanced AI processing unit (APU) to meet the power and performance and the demands of 5G to deliver super-fast connectivity and extreme user experiences.
A short background on MediaTek Inc:

They world's 4th largest global fabless semiconductor company and powers more than 1.5 billion devices a year. They power nearly 1 of every 3 mobile phones and present in 20% of homes globally.
The most recent Oppo F11 Pro , a smartphone with a 48mp camera with a 80% larger sensor that could capture bigger pictures in exceptional detail was actually powered by Mediatek Helio P70.
When it comes to non mobile devices, the Amazon Fire TV, Fire HD8 and HD10 tablets is also powered by none other MediaTek.