If there's one game that can really test your brain and thinking skills, it's a game of Chess. No other game requires so much planning in every move you make, devising your strategy several moves in advance . A simple indoor game , which can be even taught to a kid as small as 4 years, Chess is not just mere hobby but acts as an exercise for the brain and also raises the kid's IQ.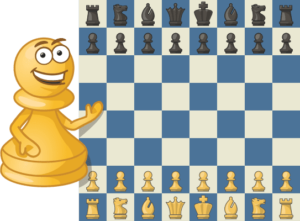 Be it a problem solving skill, improving memory or keeping the brain active & creative, Chess helps in all-round development of the kid. From the days of playing chess in a physical chessboard in a school or with friends , you can now get to play chess online , either in a computer or a mobile phone quite easily.
ChessKid.com ( owned by the official Ches Chess.com ) is an international website that helps to promote the game of chess especially to kids and have now launched its Indian edition. It is under the mentorship of Grandmaster Vishwanathan Anand.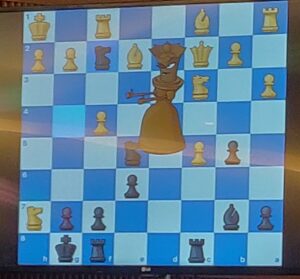 Chess in India
India is definitely one of the top SuperPowers when it comes to a game of Chess , ranking 8th in the number of Chess Grandmasters at a whopping 63 (Grandmaster is the highest title Chess players can get). R.Praggnanandhaa, at just 12 years 10 months became the world's second youngest chess grandmaster, showing there's no minimum age for someone to master this game.
I'm frankly not sure about other countries, but from whatever I've seen in most Indian schools, the importance given to chess has been pretty high. Right from including it in Games period or conducting chess lessons as a summer camp, chess has always been in the curriculum in some form or the other. So it was just eventual that ChessKid.com decided to launch their Indian version and collaborate with both schools, parents as well as kids to get on to this platform.
Why ChessKid.com?

Unlike other online Chess websites, ChessKid.com is a professional ,scholastic extension of US based Chess.com which has an excess of 28 million users. ChessKid.com works with more than 2000 schools globally , seeking to develop chess talent wherever present.
Other Chess platforms do not really focus on the learnings or a structured approach to the game with tutorials, puzzles and lessons . These sites doesn't allow you to play with other kids of your level and sometimes very complicated to use, atleast for some beginners.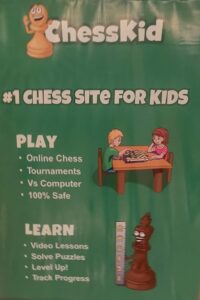 Some of the top features of ChessKid.com include :
An environment for kids to learn and play in a safe environment. This means restricted messaging to only a mentor or a parent and not with other kids
The site offers organization feature like a club, live tournaments and usage data as well
Practice sessions with the computer/bots and real-time game play with other kids as well
Dynamic puzzles for each level that's similar to solving a math/science problem
A fully curated curriculum along with video content and lessons with a level progression system, that helps you to track your level and keep moving up the leaderboard.
Play anytime during the day with several players across the world and master the chess lessons.

Pricing:
ChessKid.com currently works on a Freemium model.
For the Basic / Free version you get :
5 Puzzles per day
Limited Puzzle Duels
Bot Levels 1:3
Beginner Lessons
Limited Videos
30 days Game Archive
Free Game play with other kids across the world
For a Gold / Paid version
Game play with other kids across the world.
Unlimited Puzzles
All Bot Chess Levels
All Lesson Levels
All Videos and Workouts
Unlimited Game Archive
Grandmaster Vishwanathan Anand , at the launch of ChessKid.com said , that there is no right or wrong method while playing / learning chess. The only way you get better at this game is by playing more. Though most people grew up playing in a physical chess board, the upcoming chess players and even some grandmasters have adapted to the online version of chess , playing in an IPad , mobile phone or a PC. So there's actually no difference playing with a chess board or in a digital screen.
His role in ChessKid.com will be to curate content in the upcoming months and also identify which lessons may work and which wont. One of the top prizes after winning a tournament conducted in ChessKid.com will be an all expense trip (for both parents and kid) to personally meet him.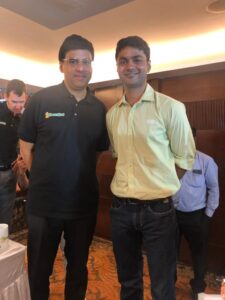 As someone , who grew up playing chess, I personally recommend my readers to check out www.chesskid.com and enroll your kids in it for a very promising future.