One of the biggest challenges while running a business is not necessarily a financial concern but rather the the legal process . Unlike the West, where all legal process and services are streamlined and easily accessible by individuals/ entrepreneurs or businesses, the situation in India might not be the same. A small issue can stall your case for several months with no respite in sight. Like they say in many scenarios, Justice Delayed is equivalent to Justice Denied.

The bureaucracy, formalities, the prevalent Red-Tapism and other complex forms that needs to be filled out can be humongous. More than that , you end up several days getting the forms signed by the authorities and finally get it processed. Not only that , there are chances you may not have all the documentation available in the required format nor aware of the stipulations or basic eligibility criteria information and end up filing for the wrong thing.
As a close friend of an entrepreneur, I have witnessed how much they struggle to put a structure in place, obtain the necessary GST id's as well as file for the necessary tax statements while registering a new company ( be it a single person company or a SME or rather any business).
VakilSearch – Swadeshi Startup Movement
To navigate around all these complex procedures, the popular legal-tech company VakilSearch , which offers online legal, tax and compliance technology services has launched a brand new service called the Swadeshi Startup movement.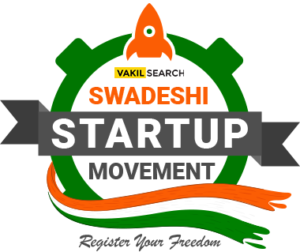 A complete list of their packages and services under this Swadeshi startup movement is available here: https://vakilsearch.com/swadeshi-startup-movement

Working towards the success of the Startup India campaign by Government of India, VakilSearch is aimed at entrepreneurs to register their startups with quick turnaround time and simplifying the complex legal process.
Mr Hrishikesh Datar, CEO of VakilSearch noted that the Startup India campaign has seen tremendous amount of new company registrations and wanted his firm to facilitate such company incorporations and GST registrations.
Some of the services Vakilsearch offers include:
Business Registrations
Private Limited Company

Limited Liability Partnership

One Person Company

Partnership Firm

FSSAI Registration
Tax Registrations
Good and Service Tax Registration

GST Filings

GST Advisory

PF Registration

Income Tax Return

Changes in Business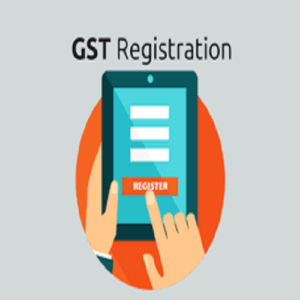 Legal Documentation
Employment Contract

Freelancer Agreement

MOU

Vendor Agreement

GDPR
Personal Legal Services

Public Interest Litigation

Name Change

Property Registrations

Make a Will

Consumer Complaints

Under the Swadeshi startup movement, first 500 GST registrations and 1st month subscription fee on Compliance are given free of cost to new customers.