Have you ever had a stumbling block on finding out what to give your best friend / girlfriend / brother / sister or even an office colleague on their special day? I've been through this so many occasions and I end up getting a flower bouquet at the last minute , which seems to become so common and boring to say the least. The most recent option is an Amazon voucher that sounds even more cliched than the former. Searching for creative gifts online however now is no longer a tedious process
Recently , I discovered a site called OyeHappy.com selling very unique gift items. At the onset , the gift varieties really impressed me a lot. It wasn't the usual Teddies/Roses & chocolates anymore. The gifts here were so out of the box that got me to explore the whole site and even gifted myself a wonderful a travel gift . More on this later.

So to save time for people who are looking for Creative gifts online, I've put together my top 5 items that you can definitely buy for your special friend ( or for yourself too)
Top 5 Creative Gifts Online with OyeHappy
Name a Star in your name / friend's name
Dedicating a star can be a very special gift , esp when the person means the world to you 🙂 OyeHappy facilitates this process of naming the star as per the person you want to surprise .
https://www.oyehappy.com/all-surprises/name-a-star-online/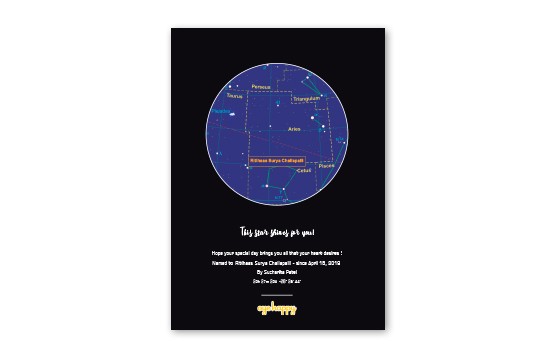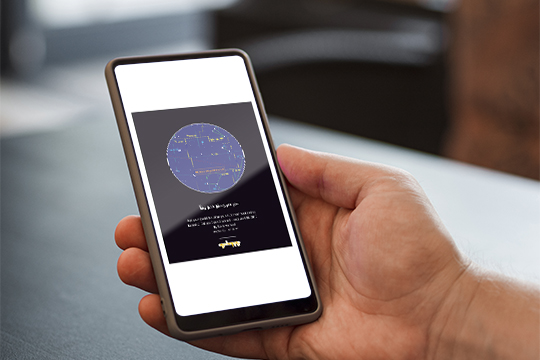 Gift for a Travel Lover
Do you have a dream of visiting every country on earth? Do you have an impulse to travel with every long weekend? Or planning to gift a travel loving couple the perfect gift? This one's gonna be the best ever gift they'll ever get and love. A travel pinning world map , neatly framed with plenty of pins to stick on
https://www.oyehappy.com/all-surprises/world-bucket-list/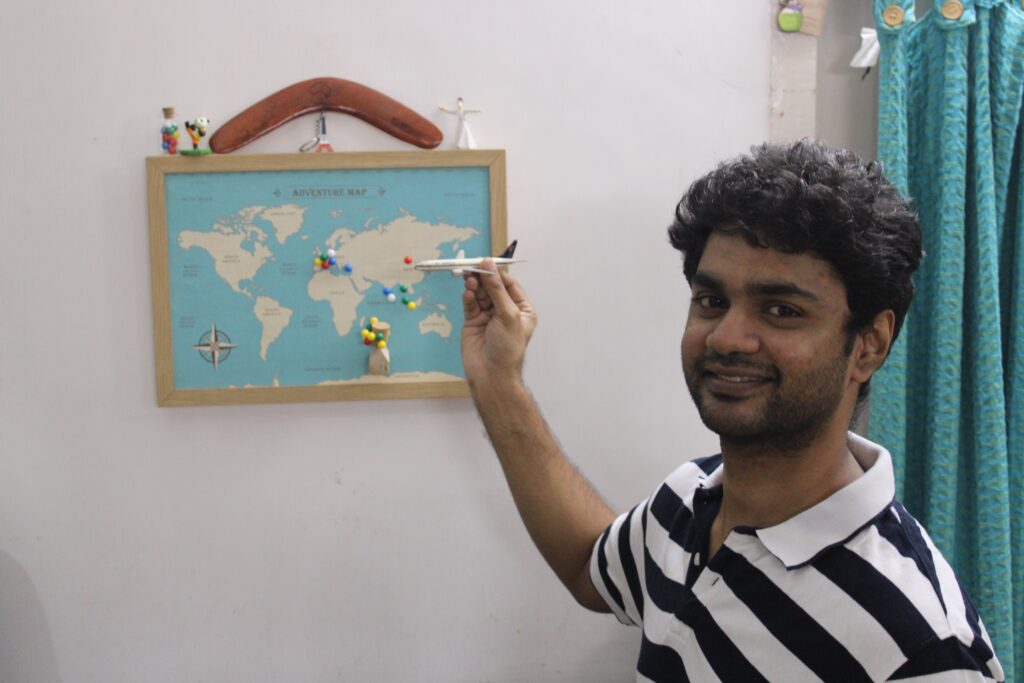 A Caricature Gift Hamper
https://www.oyehappy.com/all-surprises/caricature-hamper/
It's time to move away from generic gifts and get a caricature personalized set of gifts to delight your loved one.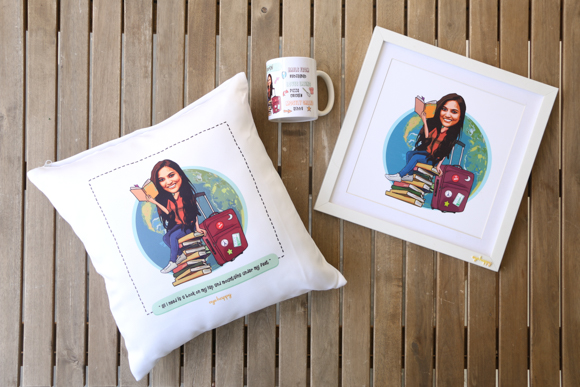 Naughty Gifts for Girlfriend/Partner
Gifts for your partner can not only be romantic but also be intimate and kinky, if your girlfriend might like it. Wonder where do you go shopping for such "personal" gifts ? Yes, your market certainly wont sport such things publicly. OyeHappy solves your problem through discreet packaging along with a huge variety of kinky intimate gifts.
https://www.oyehappy.com/all-surprises/kink-it-up/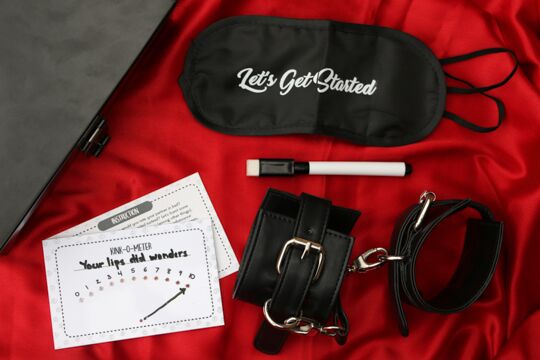 Box of Memories Gift
How about getting your friend a nice box of memories? The memory box contains quite a few items including a scroll, a wish message, a wooden miniature easel and of course 5 Polaroid magnets customized with your favourite photos : https://www.oyehappy.com/all-surprises/box-of-memories/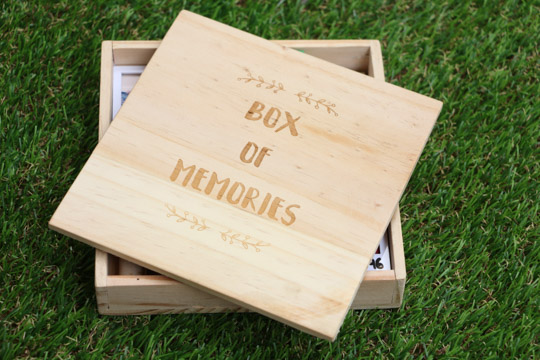 My personal experience with OyeHappy
For a long time, I was searching for the right travel map, that I can adorn it my wall and pin all the places I've been to so far. That's when I discovered OyeHappy.com. I saw this beautiful travel map called "World on my Bucket List". Priced at 1990, the world map was framed on a nice wooden frame (With a size of A3) and a bunch of multi coloured pins in a tiny genie bottle, apart from the ones that was kept temporarily on the bottom of the map.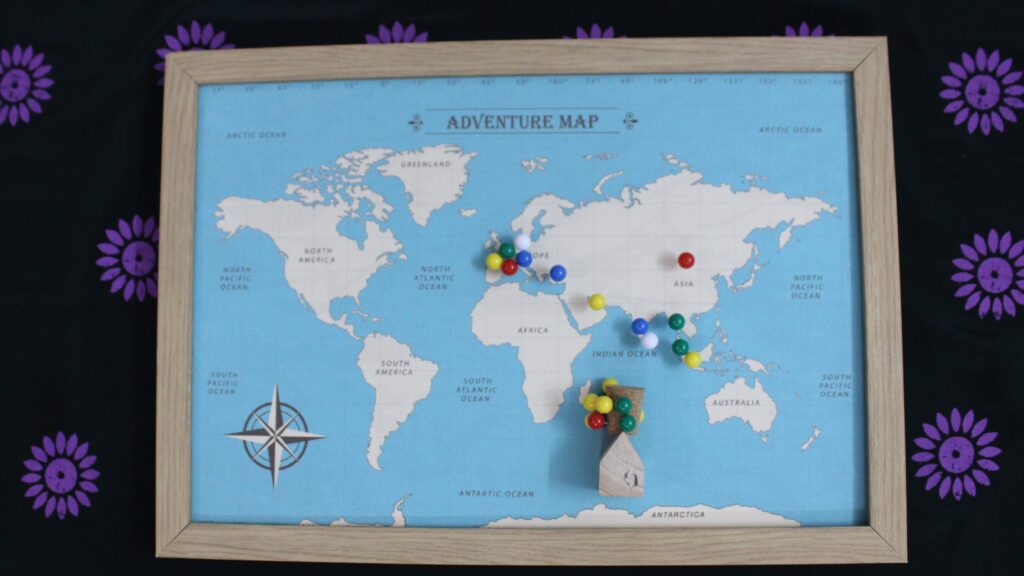 The checking out process was seamless . The delivery was free and it came in just 3 days flat with a nice large box to protect the shipment with plenty of Bubble wraps to burst 🙂
The product looked super premium , added a superb look on my wall next to my showcase. A light blue map with a wooden frame on a white wall , just looked so damn amazing, esp with all those pins pointing to the countries I've been to..
End of the day, a gift , irrespective of its worth or value, should deliver happiness and a memory that lasts forever. Oyehappy certainly delivers that with its range of products. So definitely check out the creative online gifts with OyeHappy and surprise your partner like anything.
Do let me know your favourite gift collection from Oyehappy.com