The best part about travelling to a new city or a country is to explore the place at your own place, learn about its culture, food and people. However the fear of travelling in an entirely new place with people speaking a different language can be a tricky thing if you want to do it all by yourself. To overcome this, thousands of travel operators offer you a tourist package along with a guide to help you in your journey. Yet, at the same time, large group tours does not allow for customization which kinda spoils the experience to plan your trip in the way you want .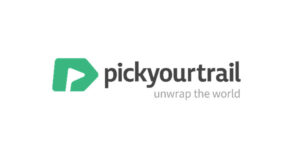 In fact most tour companies don't even allow the choice of airlines, hotels or places you want to cover, especially in group tours. The last time I checked for an European group tour, a travel company said we will book only in Oman Airlines and will never opt or Emirates or Etihad to get more profit, despite quoting 1.1Lakhs + for the tour. This got me thinking. Is there a company that allows me to book what I want ? Would I get the option to choose my trip at my own pace and select the places I want and get it booked through them accordingly? The answer was
PickYourTrail.com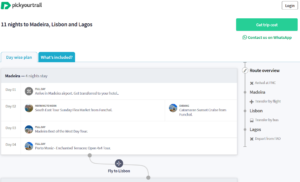 About PickYourTrail (PYT)
PickYourTrail
is a revolutionary travel firm from Chennai,Tamil Nadu, India that does customization like noone does. Synonymous to their company name, you can pick the trail you want to go to. Unlike other tour operators who offers a fixed tourist package to countries , PickYourtrail helps you to customize your itinerary at every part of the journey . From morning to night, from Day 1 to last day, you get to decide all of these options: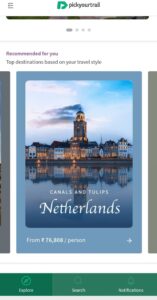 Activities / Tours
Pickup/Drop options
Choice and segment of hotel
With or without flights ( yes, you can simply book the land package too)
A touchless Experience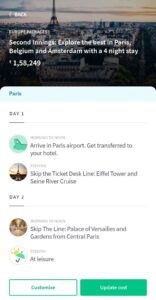 Rather than back and forth of quotes, negotiations and haggling with the travel agent for price reductions, PYT helps to avoid everything by letting you choose your itinerary and everything can be done online through the website or the app. The whole experience can be customized by yourself in a matter of minutes. Yes, you also have agents to help with your booking and let them book according to your needs.
Currently PickYourTrail is promoting Staycations in popular cities in India such as Chennai, Bangalore, Delhi, Hyderabad etc. These involve attractive deals in popular hotels with full safety precautions and unbeatable rates at the top hotels in these cities. Something to look forward to as a travel venture , after being holed up inside homes for more than 120 days 🙂
Where is your next trip to, even if its in the distant future? Do let me know your answers in comments