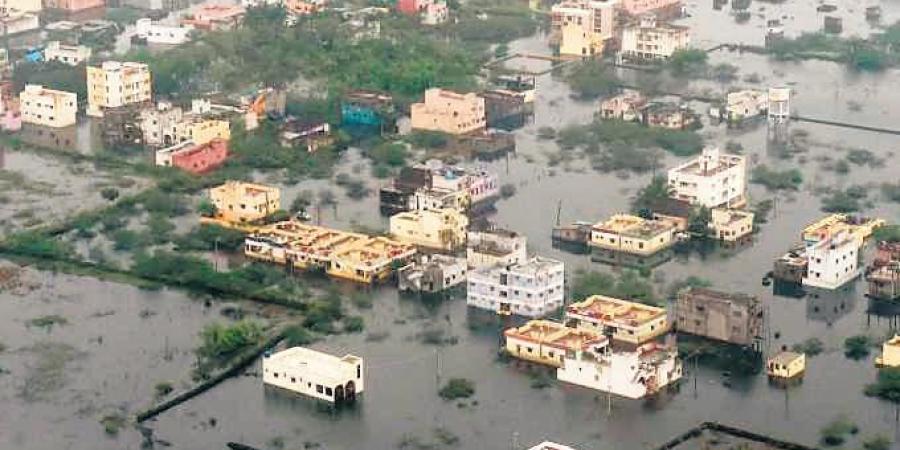 If you have lived in Chennai for over a decade now, you couldn't have escaped the two biggest crisis the city has ever faced. One was the Chennai floods in 2015, while the other one , relatively new was the Chennai Water Crisis in 2019 . The single thread connecting the two : Water. Two extreme situations of water being in excess and water being dried up in lakes and rivers. But in both scenarios, people's access to good drinking water was extremely difficult
Impact of Chennai Floods
Chennai people faced their first lockdown of sorts during the week of Chennai floods. The only difference here was that this was a Nature induced lockdown
Some of the issues faced due to chennai floods included :
No power. So motors didn't work to push the water from wells to taps.
No Drinking water (yes there was non stop rains, but no water to drink)
All roads cut off from other areas due to water
Disruptions in public or private transport
No Flights/trains/buses to other cities
No Food to eat (for many poor people)
People's houses were flooded, materials damaged with heavy losses to property
Water logging caused excess damage to all motor vehicles including cars, bikes, scooters etc
Impact of Chennai water crisis
Barely 3 years after the excessive floods, the rainfalls in Chennai almost came to a standstill. This resulted in a significant water crisis in Chennai, causing the city to go on a panic mode.
Most restaurants and hotels were temporarily closed with no water to procure for their guests.
Water supply in houses was restricted to just 1-2 hours a day.
The demand for bubble tops began to surge
Water lorries almost doubled their prices
Even offices spent excess money to get water for both drinking purpose as well as for washrooms.
Why did this happen?
Even if you attribute the floods to nature's fury, the drought situation atleast could be traced to human actions. Despite lack of rainfall for one season, the city could have made ample strategies to save water.
Despite a push from Government to save water, enforce rainwater harvesting, avoid spillages, people have been quite reluctant in following these rules.
The Change of Chennai Landscape
Here's the shift in Chennai Landscape from 1997 to 2016 . Encroachments of rivers, lakes and marshes to build IT Parks , residential apartments and other buildings is clearly reflected below.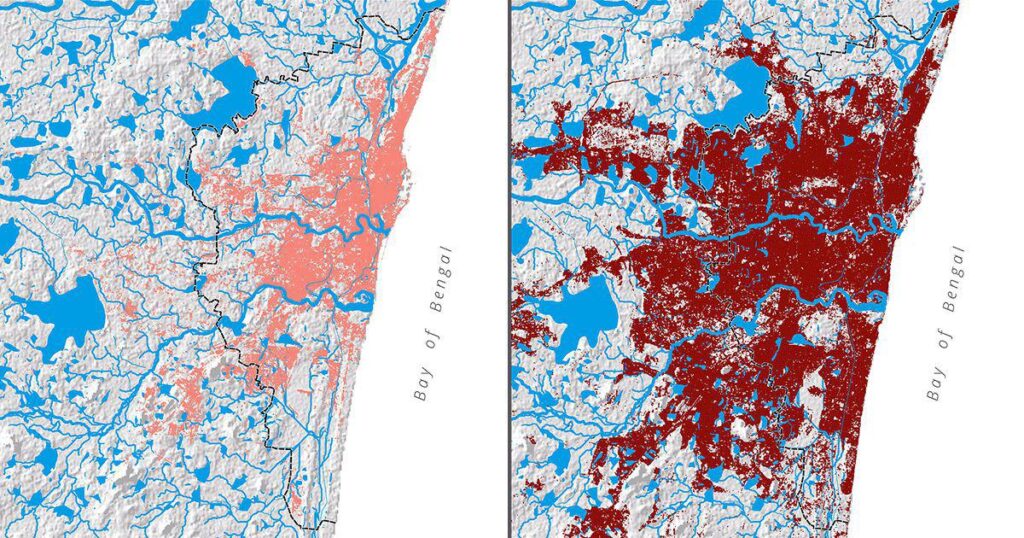 Right between these critical ecologically important areas, the Old Mahabalipuram Road was developed in a rapid scale. With massive encroachments around this area, the water table has also taken a big hit. Most high-rise apartments employed deep borewell drilling across this corridor drying the ground water table. Chennai water crisis was a prime example and reminder to all cities to illustrate what will happen if people didn't end up saving water.
Chennai water crisis : Lake to Marshes
This landscape shift also leads to excessive flooding, if there are rains and vice versa of a drought land when rains fail. The Pallikarnai Marsh , once famous for attracting exotic birds from far around is now a swamp area with all the garbage being dumped .
Urbanization might be good for the development of society, higher standards of living, jobs and businesses to thrive. But the development should not come at the cost of encroaching rivers and lake beds . Thereby crippling one of the water sources for Chennai.
This is not the case for Chennai alone. There has been countless cases like this all over India. Even Shimla had a massive water crisis and literally asked tourists to stop coming. Bangalore is also facing this issue and may potentially go through a tough time in the future , unless they do something about it.
How can we help to avert this crisis? Here's how…
Steps to save Water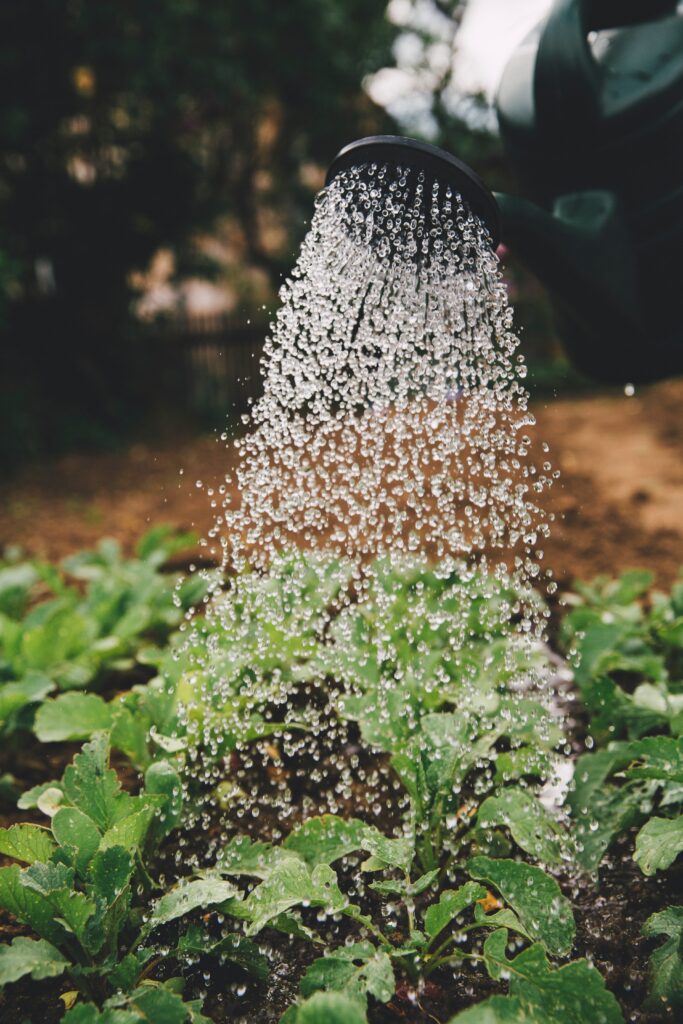 First Raise awareness. Talking about this in forums, social media and other places can bring in the attention it deserves
Close taps whenever needed
Ask for a half filling of water next time you are in a restaurant
Fix leaky taps
Implement rainwater harvesting in your apartment
Just because you stay in a hotel room and paying for it, don't waste water running in the bathroom
Avoid investing in lands, buildings that are near marshlands (or if there's a clear case of encroachment)
Participate in local city based Lake restoration programs like the Environmentalist Foundation of India
Carry your own water bottle and refill whenever required.
Just a week back , we celebrated World Water Day on 22nd March. Let's contribute our part to the society and make the day count !