India has witnessed a significant improvement in India when it comes to infrastructure development in the last two decades. This is not only in the case of urban areas but also in the rural areas. Along with Tier 1 cities, Tier 2 and Tier 3 cities has also seen some good growth in their township. But how much has it changed inside a house?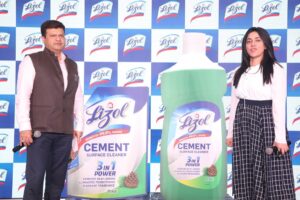 The answer came to me during a recent product launch of Lizol's Cement Surface Cleaner in Chennai . The company , after a significant amount of research found out that 55% of houses in India and in particular Tamil Nadu still live with a cement floor surface as compared to tiled floors in apartments and buildings in cities. According to the 2011 Census, 1 in every 3 Indian households has a cement floor wherein Tamil Nadu is the largest state where 2 out of 3 homes have cement floors. 9 years post that, the numbers have only marginally shifted towards tiled floors.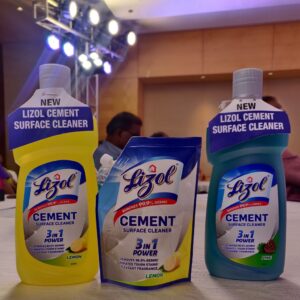 These cement floors, however comes with their own problems. One of the biggest concern faced by the Indian homemaker is the removal of the white patches/stains found on cement floors.
How are white stains on Cement floors formed?
A cement floor is made of calcium hydroxide. Calcium hydroxide reacts with the carbon dioxide and forms calcium carbonate salt on the cement floor. The calcium carbonate residue goes inside the pores on cement floors and forms hard to remove white stains.
No amount of washing away with water, phenyl or acids can make this white patches go away and makes the floor look really dirty and patchy, if not harmful.

During the launch event, Lizol introduced to us , a brand new one of a kind Cement surface floor clearner. (Company also claims it to be a global first). The company demonstrated the efficacy of the product by pouring calcium carbonate in two cement surfaces and tried removing the stain , one with phenyl and other with the Lizol Cement surface cleaner.
The Lizol cement cleaner did the job cleanly and removed the white stain almost instantly and needed just a few ml to get the job done. Phenyl , though a good anti bacterial agent, didn't remove the stain .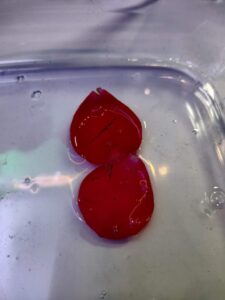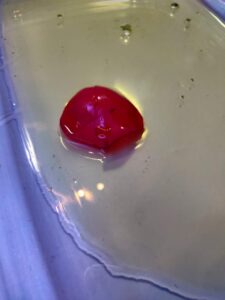 Launch Dates & Pricing
Initally, Lizol cement floor cleaner is being launched across four states with the highest cement floor penetration in India, namely; Tamil Nadu, West Bengal, Karnataka and Kerala. The Lizol Cement Surface Cleaner will be available in two variants lemon and pine and two different sizes – 100ml and 400ml. The 100 ml trial pack is priced at Rs. 25 and the 400 ml bottle is priced at Rs. 74.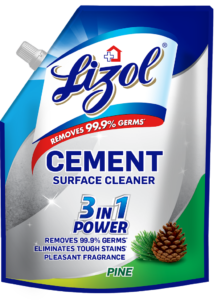 The 25 Rs Trial pack , in my opinion could be a great move for middle class families to afford a branded floor cleaner and use it on a regular use. This also gives them the advantage to move away from unbranded generic phenyl sold in stores that's not effective against white patches.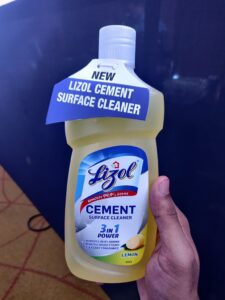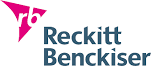 Lizol is one of the key brands of the global Reckitt Benckiser, who also owns many household brands such as:
Dettol, Harpic, Woolite, Mortein, Vanish, Air Wick, Veet, Durex, Strepsils, Enfamil, Nutramigen, Nurofen, Strepsils, Gaviscon, Mucinex, Scholl, Clearasil, Finish, Calgon.