If you want to adopt one motto for the upcoming new year, it should definitely be Upskilling. An activity, that can keep us relevant and competitive in this fast changing world, adapting ourselves to new technologies, new skills and preparing ourselves for the future is the path forward. It's even more important for young kids to adopt this approach at an earlier stage. With a lifetime of learning ahead, a strong foundation on life skills will really give them the competitive edge than others.
British Council Holiday Camp 2019
British Council of India has announced a brand new Holiday camp for kids aged between 7-14 years between Dec 27th to 30th. A compact and customized 4day 10hr course designed with a maximum learner output, it is a short term course covering 21st century life skills for the young minds.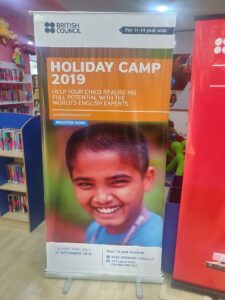 The British Council Holiday camp 2019 offers the following :
A thorough focus on personality development through hands-on English learning is implemented as well.

They offer a specially designed English teaching methodology where the students

can gain a lot of confidence in expressing themselves in English.

Students gain experience through creative and fun learning activities and these activities also sharpen their problem solving and critical thinking skills and helps to develop a collaborative spirit with other students

The Holiday Camp aims to increase retention and improve all round output through interactive & personalized modules , esp in a very safe kid-friendly environment.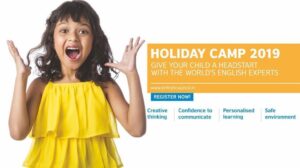 Course Fee : 5000INR for non-members and 4250 for existing British Council members
I'd definitely recommend it as one of the most useful ways of spending a couple of hours in the holiday season for all those kids out there.
Do check out this link for more info about the British Council Holiday Camp 2019:
https://www.britishcouncil.in/english/courses-children/holiday-camp
British Council – The new cultural Hub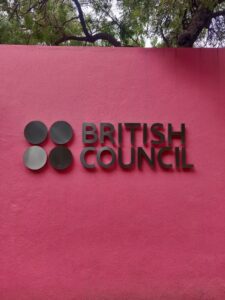 One of the leading and premium establishments in the country,
British Council has been in India for the past 70 years evolving from just a library to a place of learning, upskilling and interestingly a cultural hub. In Chennai, British Council is present in the same premises for the past 60 years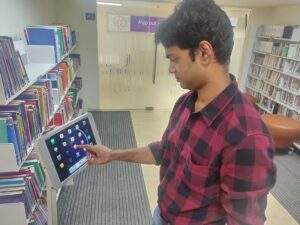 They often host many workshops including
Art of StoryTelling

Poetry & Art sessions by experts for different age groups

UK fairs ( Upcoming)- for people who want to know information about pursuing a course in UK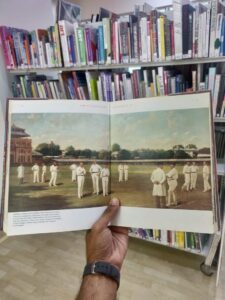 Apart from the library offerings, there is a English Language Centre to provide English learning to different age groups.
Some of the other popular learning courses include
IELTS Prep

Business Communication

Interview Preparation Courses with focus on the English language as well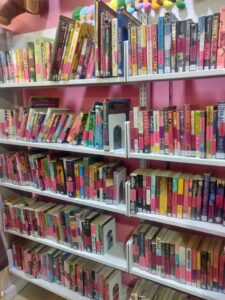 They have more than 10,000 books, DVD's, popular UK newspapers including the Times You also get access to their digital resources including e-books, audiobooks and 14,000 journals. Plus you also have access to JSTOR, most globally used academic resource hub supporting research and academics.
British Council is located in 737, Anna Salai, Chennai, Tamil Nadu 600002, India.