If you're lover of International Film Festivals, you are in for an absolute treat. Japan Foundation has launched a nationwide film festival of acclaimed Japanese movies (old and new) across India in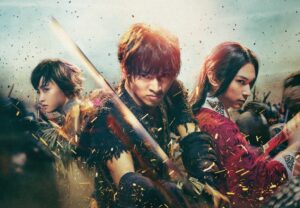 Called the Japanese Film Fest, this is the third edition of this in India , in collaboration with PVR Cinemas , powered by ENEOS, at VR Mall in Chennai.
The film festival started in Delhi around the month of September 2019, with a phenomenal response and this time that it came down south to Chennai, the land of Kollywood movies..
I had the privilege to meet the Director General of Japan Foundation (pic in left), Kaoru Miyamoto San and Kojiro Uchiyama San (pic in Right) , Consul General of Japan in Chennai.
The objective of the film festival was to give an insight into the Japanese culture, the society and the people of Japan. With the launch of the direct Chennai to Tokyo Flight by Nippon Airways, you might even probably be tempted to visit Japan after watching these movies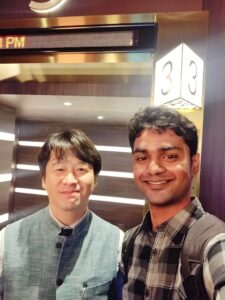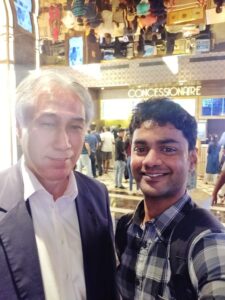 The film festival is 10 days long from Nov 8-17th in Chennai.
Some of the movies that are being featured include:
Parallel World Love Story
Opening Film : The Kingdom
I had a chance to watch the first film in this Japanese Film Fest, called The Kingdom (Kingudamu in Japanese) . The movie is an action thriller about a king trying to reclaim his kingdom lost to his brother, while a young fighter dreams of becoming the greatest general on earth.
Though I have seen several Japanese movies in TV , this was my first experience of watching a Japanese movie in a big screen and the movie totally blew me away. A 134 minute action thriller, this is easily one of the well made action movies I've seen in 2019.
Directed by Shinsuke Sato, this is incidentally a live-action adaptation of Yasuhisa Hara's manga of the same name and the top cast include KENTO YAMAZAKI. RYÔ YOSHIZAWA and MASAMI NAGASAWA
Schedule of Japanese Film Fest in Chennai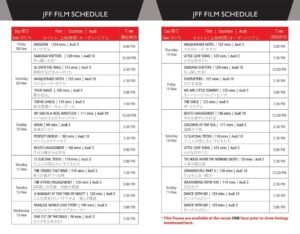 What's the best part ?
All the movies are completely free !!! Just walk into VR Chennai one hour before the movie, collect your passes and enjoy the movie 🙂
Guwahati, Mumbai, Bengaluru and Kolkatta are next in this series..
For more info on the Japanese film festival, do check out their official site
http://in.japanesefilmfest.org/