The era of Uber & Ola's has partially reduced the rental of self driven cars in India ,expect those who wishes to go to multiple places with different stopovers and always on the move. Pretty much for the same reason I had never ever opted for a self driven car when I had travelled outside Chennai. The fear factor of getting into a collision somewhere and damaging the car was also there .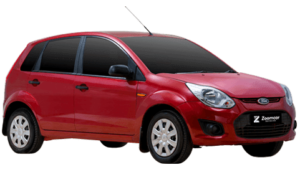 Last week , I had a one day work trip to Pune planned and decided to rent out a car for the day. Just then I saw an offer for Zoomcar that offered cars for as low as 500-600 for an entire day after a 50% offer running in their website.
The Plan chosen was as follows : 13 hours. 65 KMS . Maruti Swift Manual for 598 Rs.(Actual price was around 1300 RS) . Rs. 3500 Was a refundable deposit , which will be adjusted for any additional kms driven and charged accordingly.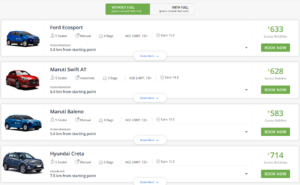 There was a total damage claim insurance of 10,000 that would cover my expenses if such an unfortunate thing were to happen
*—————————————————————————————————————-*
Pickup Process
1. Just 60 mins before the actual pickup , I was told by Zoomcar that the car was no longer available and I was asked to choose an automatic car in the same area. I was also told this was a "Partner" car, which meant it was someone else who was renting out their car to Zoomcar, just like an AirBnB. I was slightly skeptical about the same, but I was assured by the executive that this is a normal process and I can just go and pick up the car once I reach the location.
2. I headed to the location using Google maps and I found a Red swift parked in a small street, covered in full dust , atleast for two layers. Though I was in a slight hurry to head out somewhere, there was a major formality to complete the pickup process which included the following :
Spot the car
Evaluate the condition
Take photographs of every part of the car including : Front bonnet, all four tyres, passenger door, driver door, driver side rear door, passenger side rear door, Fuel Gauge, Starting Odometer etc.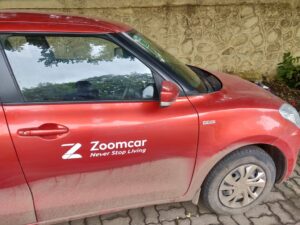 3. For someone in a hurry , this was atleast clicking 10-15 pictures of every part of the car. Second given the dirty condition of the car covered in dust, most of the scratches weren't visible at first glance. Only post dusting off with bare hands (Mind you I am not carrying cleaning cloths as I am just renting out a car), I get to see a lot of scratches on the surface. If I had clicked the pics without dusting off and not noticed these scratches, it would have definitely been pinned saying I caused these scratches.
4. Ensure you need to identify every single scratch in every part of the body of the car and if you're doing this alone, it can be a humongous effort.
The type of scratches classification :
No Scratches
Single scratch
Multiple scratches
Damage which requires repair
5. Opening the car
As soon as i clicked on "I spotted the car" option, it generated an OTP and once I entered the OTP into the app, the car got instantly unlocked ( this was a super cool feature ). The keys were found inside the glove box . I entered the starting km in the app and started on my journey
*——————————————————————————————————————-*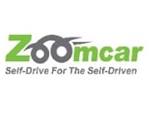 Fuel:
My initial concern was that the car was on very low fuel mode and to my estimate would last a maximum of 5-10 kms only. Thankfully I was able to spot a petrol bunk a few kms later and was able to refill. I expected a full tank or atleast half when borrowing a car and this was something of a miss.
Zoomcar mandates that original fuel bill has to be uploaded . Unfortunately I happened to have a credit card charge slip from the petrol bunk and this was disallowed. So refuelling for 1100 rs turned out to be an additional expense for me as Zoom car charged 10/KM anyways for every km drive apart from the given 65 kms . so basically I ended paying for the fuel as well for the additional km .
What went Right ?
The car ride was smooth and comfortable. It proved to be immensely useful to drive around to so many places in a single day , stopping wherever I wanted and grabbing things to eat. To explore a new city, rather than relying on Uber's and Ola's (and trying to communicate in broken Hindi) , this was a great, cheaper and better alternative. When you are with someone else or a group of people, this offers great privacy too..
The pricing was excellent, given I was totally charged 590 (65kms)+1000 (for extra 100 kms) . So totally I paid 1600 for 160 kms for 13 hours and that was a steal given I would have paid twice or thrice if taken a private cab for every place I went plus the waiting time etc.
Thankfully no untoward accidents or issues and the overall ride was clean without any hiccups. THe day went exactly as planned and I could cover my itinerary easily.
What could have been better?
Since I failed to obtain an original fuel bill and only had a credit card charge slip , this was disallowed by Zoomcar. Maybe as an exception, given the slip indicated it was a fuel bill, they could have manually allowed the charge , but unfortunately this was denied.
I was given a car change from a manual to an automatic (though I didn't mind this) in a slightly different location. A last minute change kinda delayed my pickup slightly .
The car was parked in the corner of a road and covered in dust. This should have been validated and cleaned by owner or by Zoomcar than expecting me to pickup such a dust covered car.
The car was almost nil on fuel. Given I had chosen a 65KM package, I expected atleast 5-6 litres of diesel to be pre filled before pickup. Me going in search of a fuel station in a slightly panicky mode was something undesirable.
While dorpping the car, my cell phone battery was at 2% and I was in danger of my phone getting switched off anytime and I could never complete the car drop process unless my phone powered back post a charging.
*———————————————————————————————————-*
Would I take a zoomcar again?
Yes, but only in a different city and only if I have company and someone to help me inspect the car for damages, scratches before picking up.