Back in the 90's, when we used to get research work from school , we scoured through 100s of books in the library , cut pieces of articles from magazines and submitted our homework. Then came the internet in early '00's almost to every home and the rest was history. Kids no longer bothered to read, research long articles from books and rather did a simple google search. From Entertainment to History to Biology, it was all a question away . However this posed a challenge that noone actually expected. Controlling the whole internet space for kids was next to impossible and a technological challenge for many parents. Happinetz Safe internet for kids, a new age technological device , has now made the whole process , a child's play ,well quite literally.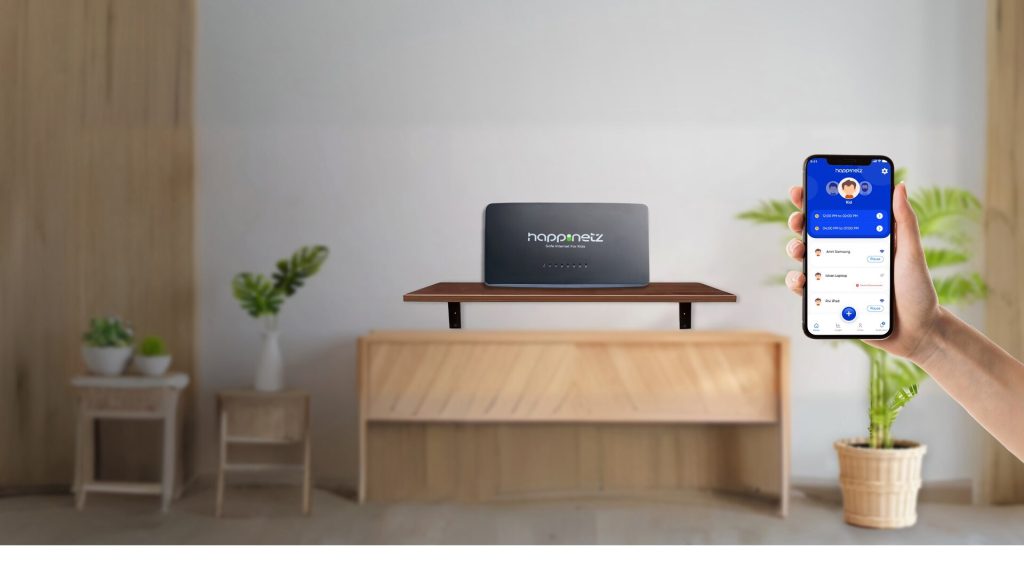 Restricting Internet with Parental control
Despite many social media sites like Instagram bringing controls to reduce your screen time , there was not much control to actually reduce your overall screen time. Not only that, controlling what to see or what not to see was also a next to an impossible task. Internet in corporate offices usually restricted to just office emails and company intranets . But creating such a network was not possible at home, especially to restrict the kids from watching adult / age-appropriate content. Nor could you be there all the time monitoring over your child's device to see the content being played. Happinetz made it now possible to overcome this challenge by creating a safe internet network in your house with just a couple of steps.
Happinetz Safe Internet – A Revolution in Child Safety
Happinetz is a device that provides safe internet for kids . It connects to your router , both through a LAN Cable or even wirelessly. Once connected, it creates a separate WiFi that people can connect to, instead of the original network. This new Wifi network filters out age-inappropriate internet and even helps you set screen time schedules for devices connected to this WiFi. Happinetz continuously monitors more than 110 million websites and apps and is preconfigured to block more than 22 million adult and unsecured websites.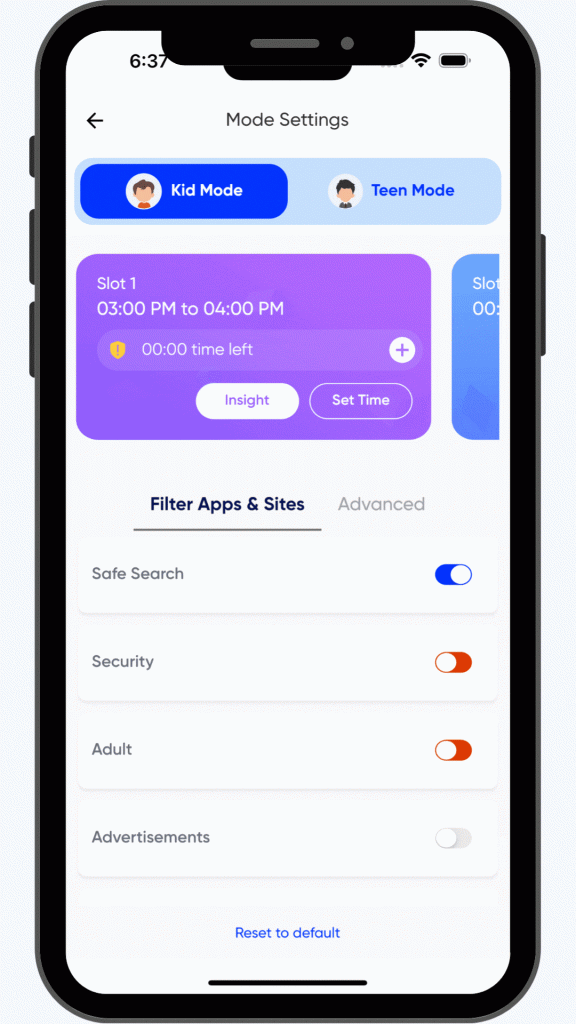 Key Features of Happinetz
Happinetz is not just about a restrictive network but offers plenty more. Here are some key features of this device
It offers an exhaustive filtering system , restricting access to more than 20+ million adult websites
You can even create your own cutomizable internet schedule for the kids and family
Happinetz offers key insights on what apps and sites the child is opening. This helps to have complete understanding of the child's usage.
The whole 2 step thing wont even need more than 5 minutes to setup inside a home
Happinetz also lets you connect to 10 devices in a home network which is more than sufficient
Most importantly , it doesnt need any app download on your kids phone
Happinetz can work across mobile phones (both android and iOS), laptops, Smart TVs and tablets
Why not just an app to block sites?
Though there are many third party unverified apps that offers parental control options, the experience is always limited and restrictive. It makes the devices hang or not let any content stream smoothly. Third party apps also collects significant data from your phone and your child's device , which is the last thing you need. Acting like a slow VPN, no app is foolproof and can simply be even uninstalled by your kid without your knowledge( Or disabled).
However Happinetz circumvents all those problems by eliminating the need to install apps, no third party routing and simply creating a new network that acts as an automatic filter for a safe internet space.
This post is a part of Happinetz – Safe Internet For Kids and backlink it to https://www.happinetz.com/product/happinetz-box