Riding on the success of their previous launch, Samsung India unveiled 5 new versions of their popular A series, on the same day. The 5 new models included : Galaxy A13/A23/A33 5G/A53 5G and the flagship A73 5G. Speaking at a launch event in Chennai, Mahesh Alanthat, Director and Head of Retail and Marketing quoted that "At Samsung, we believe in Openness with the Galaxy experience powering endless possibilities. The Galaxy A series epitomises that belief by making flagship-like features accessible at an affordable price point. The five new models we are launching are curated to inspire consumers with style, power and versatility". Let's now look at this Samsung Galaxy A series review.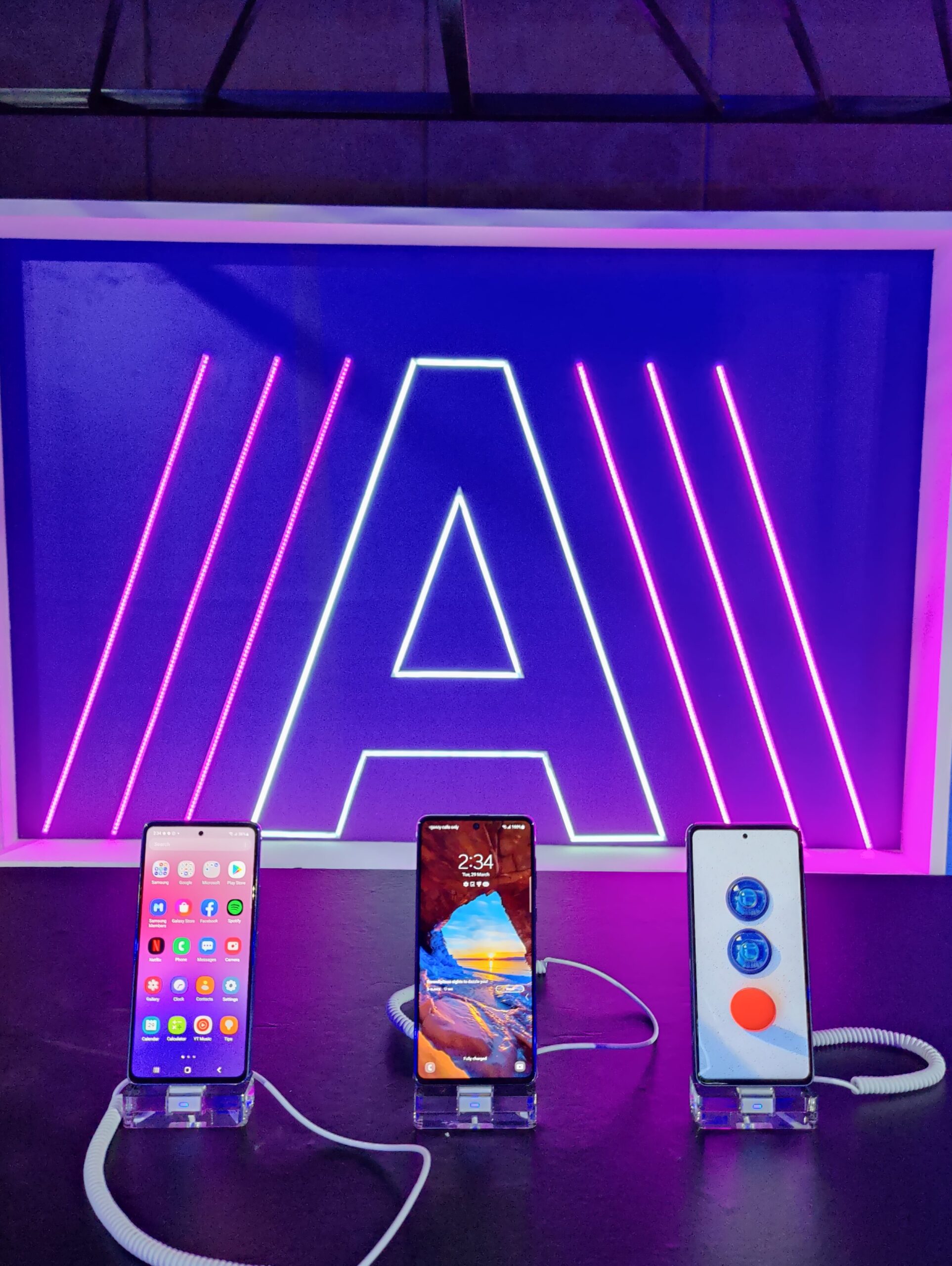 With a significant ramp up from their predecessors, the new models now comes with refreshing colours , more advanced features and importantly priced at affordable ranges in the mid-tier segment.
A Special look at the A73 5G
One of the flagship phones that was launched at the event was the Galaxy A73 5G . As a first, Samsung has opted to go with a massive 108mp camera along with Optical Image Stabilization. The phone is powered by the Snapdrgaon 778 5G processor, wit an AMOLED+ display . This power packed feature combo can definitely be a major selling point in this flagship model. But the price is yet to be revealed and have only started with pre-bookings in their website.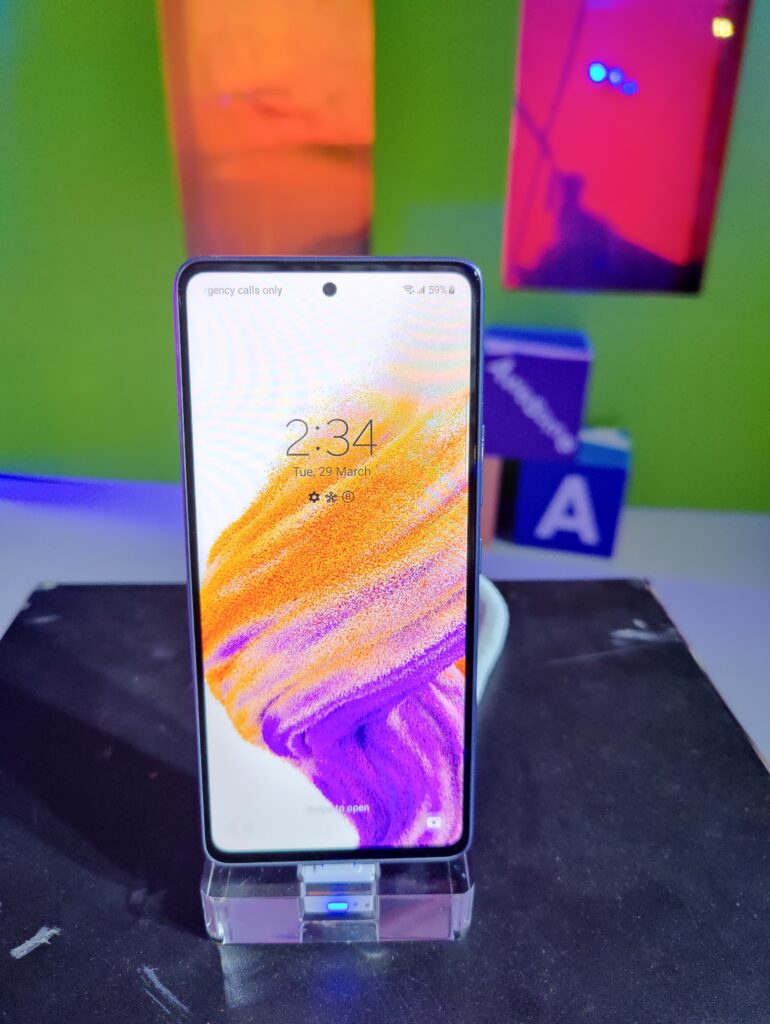 From my personal experience while demoing the phone , I found it to have a bright vivid display. It felt super light (like literally feather light), had a super fast responsive touch screen and quick app loading time . I generally test it with opening multiple apps at the same time and there was no lag observed whatsoever. The phone's camera was really good and had some nice pics that came out even in low light. Hopefully if the pricing is right, this can definitely be a big hit for them.
Enhanced Camera Features :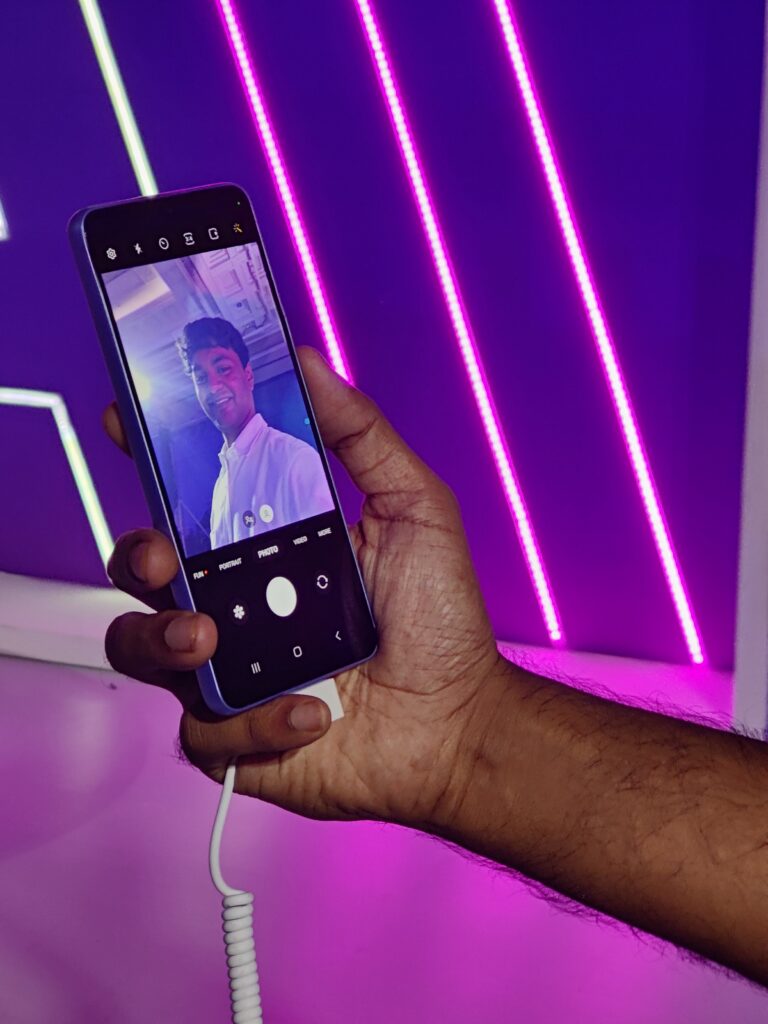 Thanks to the rising need of Instagram and Tiktok users, Samsung has specially added two interesting features in their A73 :
Object Eraser, which lets you erase unwanted objects from images with the swipe of a screen
AI Photo Remaster, which lets you retouch old and low-resolution photos and Portrait Mode, for an ultimate profile picture.
Pricing of Samsung Galaxy A series 2022
As mentioned in the press release of the Galaxy A launch, please find below the prices for the various models: The new Galaxy A53 5G, Galaxy A33 5G, Galaxy A23 and Galaxy A13 will be available in four awesome colours – Peach, Blue, Black and White.
Galaxy A53 5G is priced at INR 34499 for 6GB+128GB and INR 35999 for 8GB+128GB variant.
A23 is priced at INR 19499 for 6GB+128GB and INR 20999 for 8GB+128GB variant.
Galaxy A13 is priced at INR 14999 for 4GB+64GB, INR 15999 for 4GB+128GB and INR 17499 for 6GB+64GB variant.
Samsung Galaxy A73 5G will open for pre-book in the coming days on Samsung.com, leading retail stores, online sites.
Samsung Finance + : A Lending Option for all Consumers
Samsung has launched their own financial product called Samsung Finance + roughly 3 years back. Through this, Samsung now gives phones in easy installment at competitive market rates. Samsung also claims that the approval factor for installment based payments for all their phones, is nearly 100% . The Finance option provided by Samsung is available across all dealer networks and their own Samsung website as well. Be it urban, rural or village sectors, the Samsung Finance + is available across all these places and giving people a much affordable option to own a smartphone.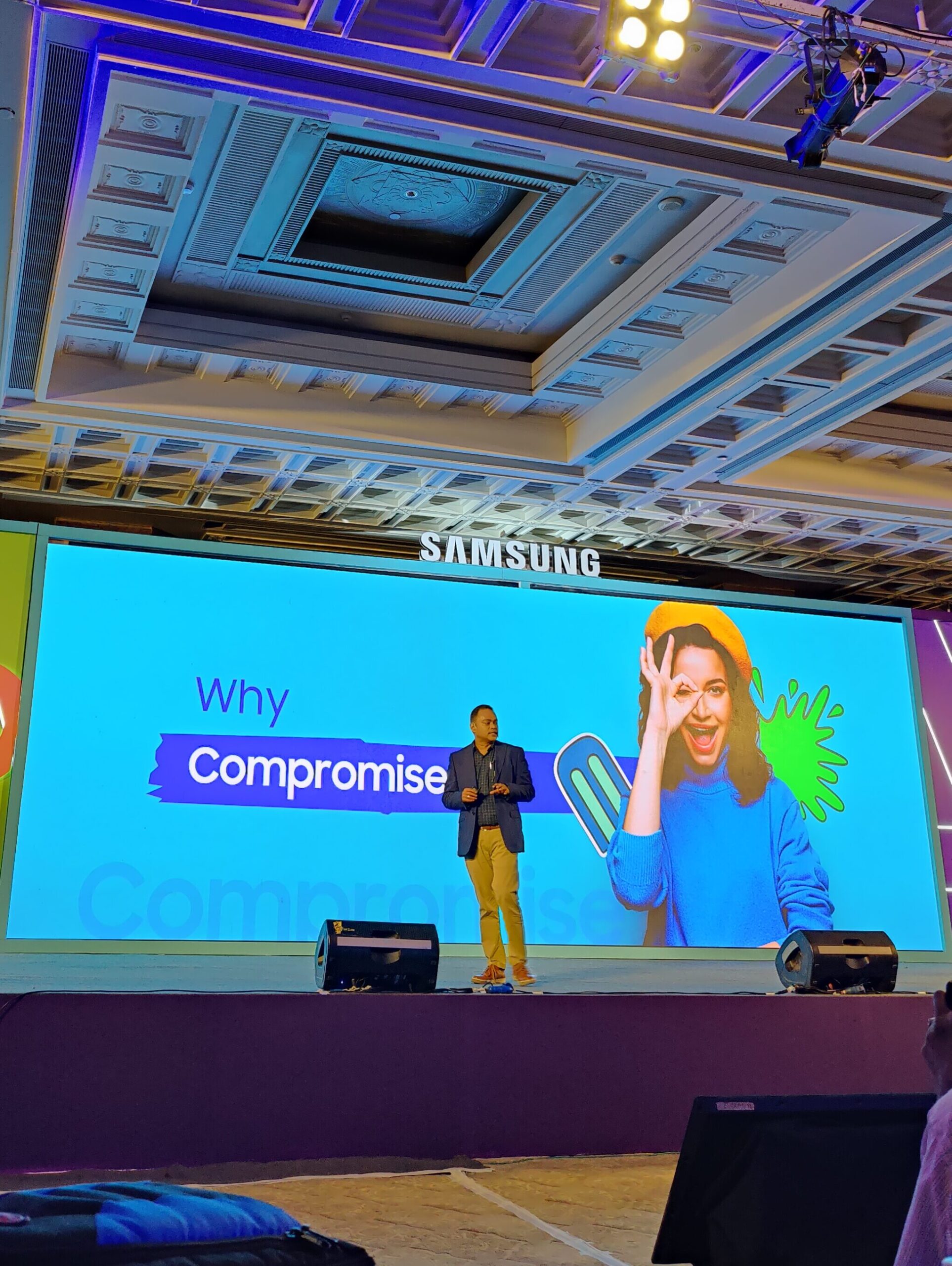 Summary – Galaxy A Series Review
With the launch of these 5 models , as a fresh upgrade to the previous versions, Samsung has really brought in a compelling statement for the Mid-range buyers (in the 15-35K segment). A super light weight device, power packed with 5000mah battery, AMOLED displays and fast charging support, the A23-33-53-73 really looks like a convincing deal for buyers. With a reliable long lasting Exynos processor in their 33 and 53 models, this also gives them the edge to be price competitive. Can it dent the existing market of other brands and push their existing 25% market share? Let's wait and watch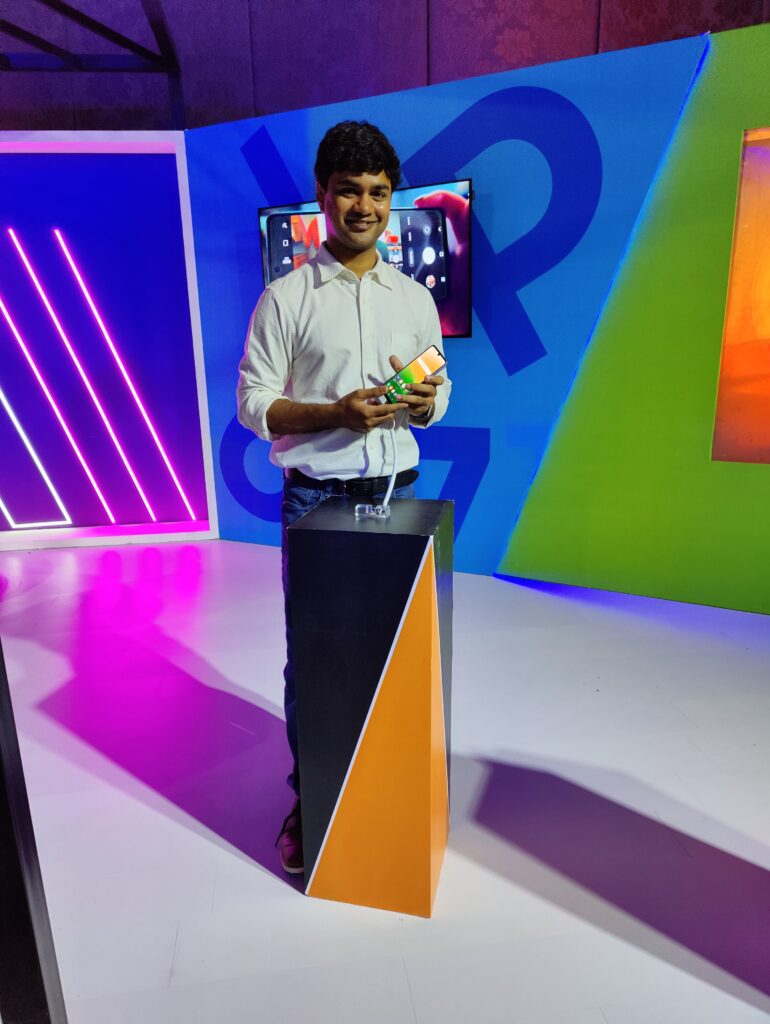 Complete Tech Spec sheet for Galaxy A series 2022
Galaxy A73 5G
Galaxy A53 5G
Galaxy A33 5G
Galaxy A23
Galaxy A13
Display
6.7″ FHD+ Super AMOLED+
Infinity-O 120Hz
6.5″ FHD+ Super AMOLED Infinity-O 120Hz
6.4″ FHD+ Super AMOLED
90Hz
6.6″ FHD+ LCD
90Hz
6.6″ FHD+ LCD
60Hz
Rear Camera
108(OIS)/12/5/5
64(OIS)/12/5/5
48(OIS)/8/5/2
50(OIS)/5/2/2
50/5/2/2
Front Camera
32MP
32MP
13MP
8MP
8MP
Processor
Snapdragon 778G
Exynos 1280 (5nm)
Exynos 1280 (5nm)
Snapdragon 680 4G
Exynos 850
Battery
5000mAh, 25W support*
5000mAh, 25W support*
5000mAh, 25W support*
5000mAh, 25W support#
5000mAh, 15W support#
Durability
Spill, splash & dust resistant (IP67 rated)
Spill, splash & dust resistant (IP67 rated)
Spill, splash & dust resistant (IP67 rated)
Others
Stereo speakers Knox Security
Stereo speakers Knox Security
Stereo speakers Knox Security
Knox Security
OS Upgrades
4 years
4 years
3 years
2 years
2 years
Security Updates
5 years
5 years
4 years
4 years
4 years
Let me know your feedback on the Galaxy A series review in the comment section