Everytime one mentions burgers, I'm always reminded of the episode from "How I met your Mother" where they hunt for the best burger in town. Finally they arrive at this small place which finally ended their search of the most elusive burger. I was on a similar hunt since the past couple of years, trying out various burgers from different joints. And that's when I found the best burger in Chennai at Da Bang Burgers.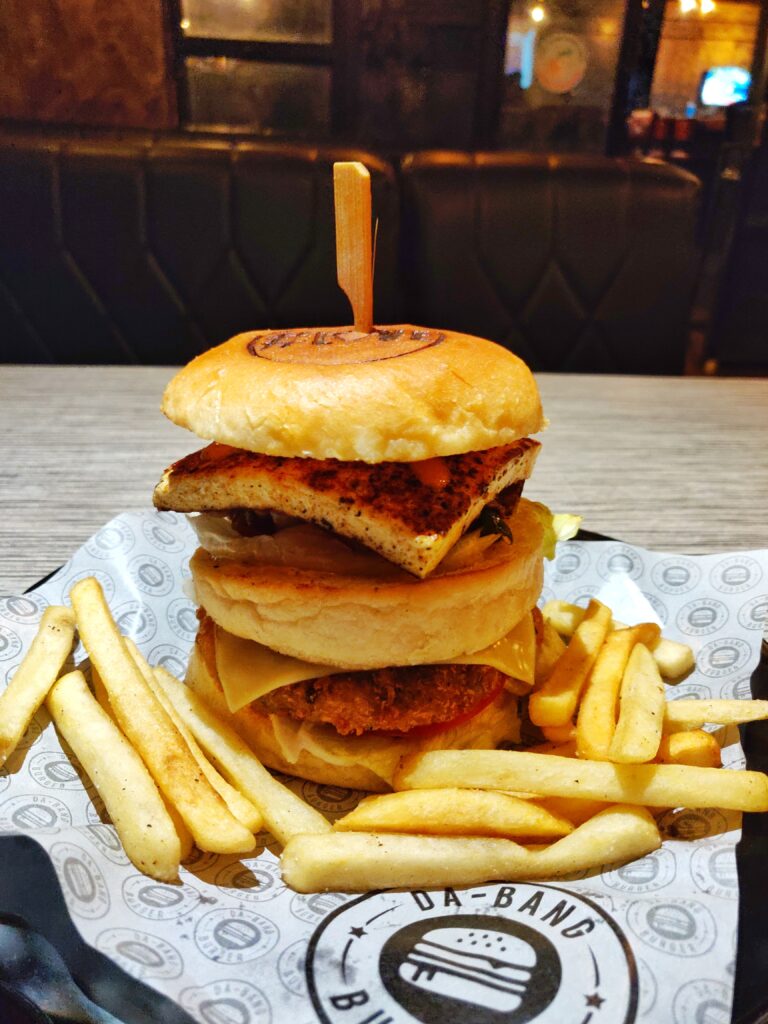 Burgers are one of the most underrated dish in the menu , that can actually make or break your appetite. Crafting a burger is like an art. Be it a veg or a non veg burger, the stuffing, patty, cheese layers and the top & bottom buns make a huge difference. Unlike other dishes, where a couple of bad ingredients can go unnoticed, every ingredient/layer in a burger plays a crucial role in the overall taste
Location of Da Bang Burgers, Chennai
Da Bang Burgers is located inside a popular restopub called Ministry of Drinks, at Chamiers Road, Alwarpet, Chennai
Review of Veg & Non-Veg Gourmet Burgers at Da Bang
Da Bang residing inside Ministry of Drinks is available for both Dine-in and Delivery. In my last visit to Da Bang, I ordered the following things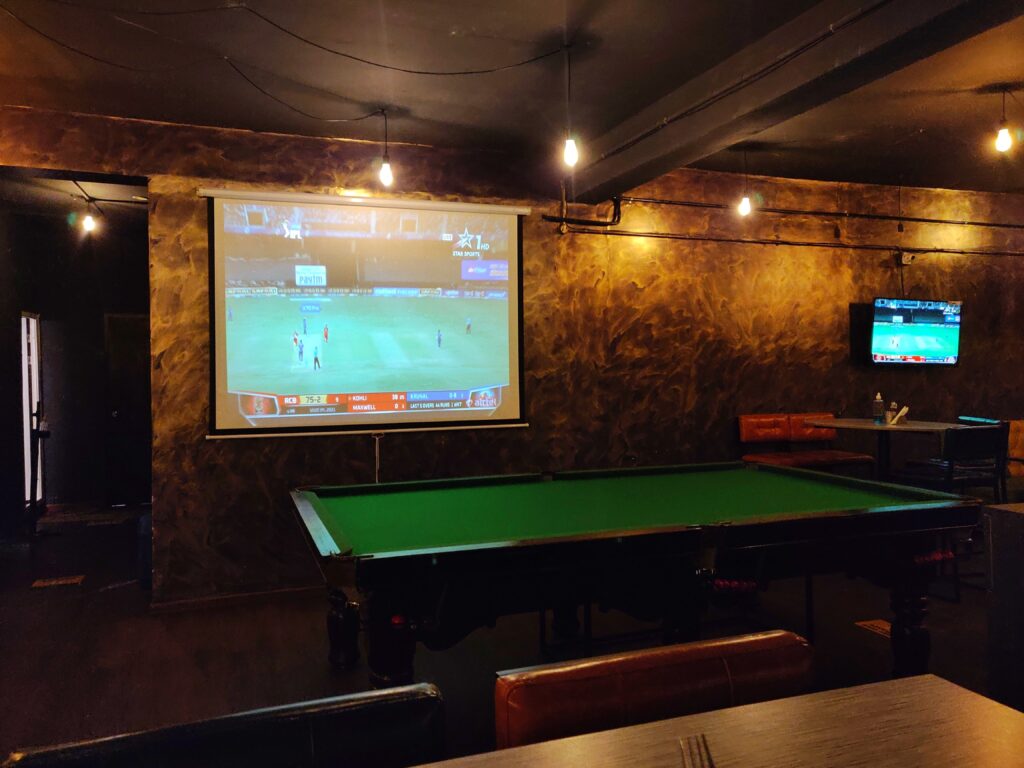 The Green Grocer Burger
Green Grocer's patty comes mixed with minced vegetables added with coleslaw with a lettuce and tomato topping. The burger is crunchy, loaded with vegetables and definitely delicious with a hint of salsa sauce as a top note. (Fries was to be ordered separately).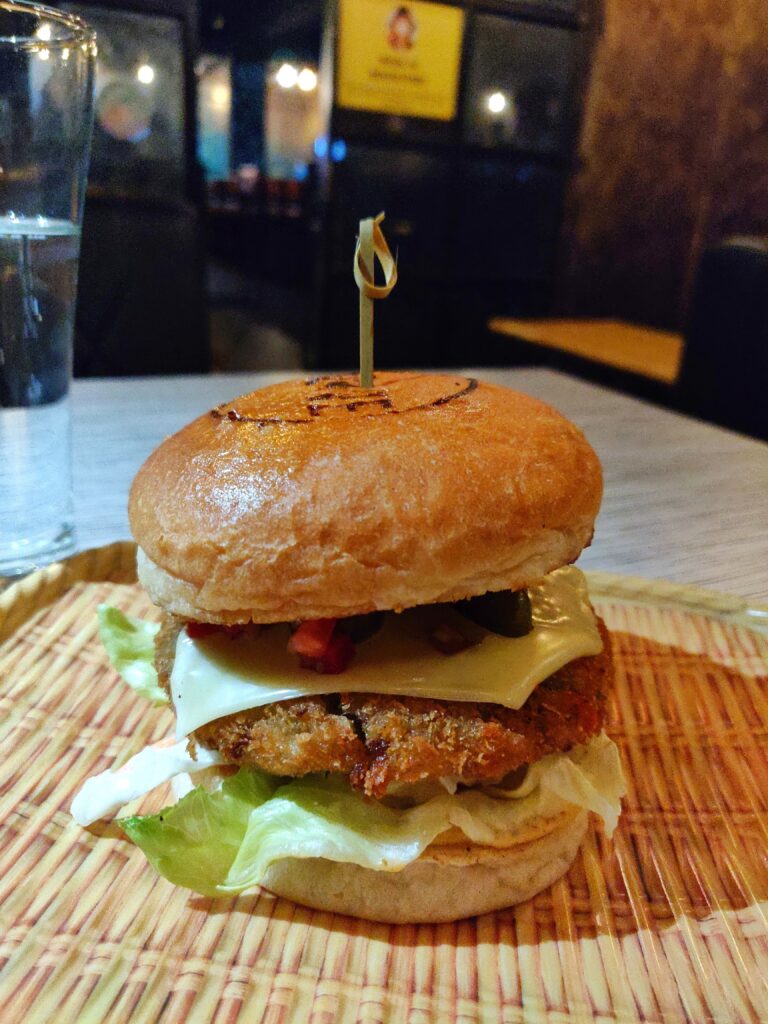 Oh my Veg Burger
The best veg burger in Dabang 's stable in my opinion, was the Oh My Veg Burger.. This double stacked burger had a large layer of grilled herb paneer with a very special bean patty, caramelized onion and mixture of sauces.. The layers are grilled to perfection , so much so that you can grab any random layer (esp the Paneer) and devour it . With a very rich texture and the toppings, this burger without a doubt is a must try and One of the best burger in Chennai.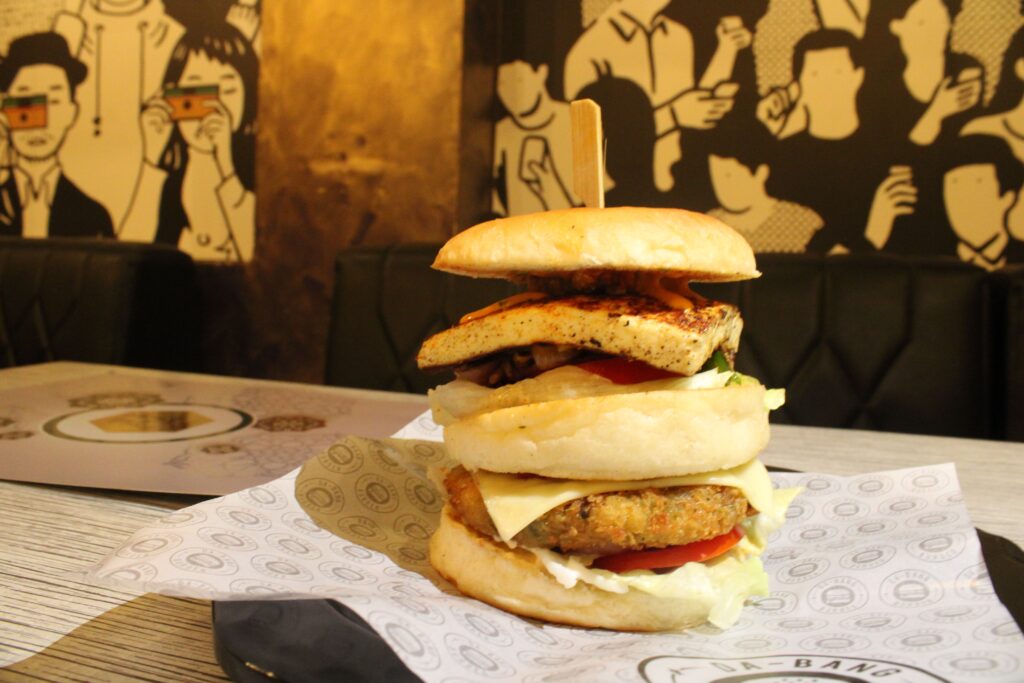 I was told by the chef that the Artery blocker burger (with chicken/beef) and Queen of Ocean burger (with prawns) was one of the best sellers with non-veg and I took his word for it, being a vegetarian myself
Firehouse Fries
Burgers are always incomplete without a good bowl of French fries to accompany with . The Firehouse fires come in a medium sized bowl of fries mixed with jalapenos, mayonnaise, onions. The portion is heavy and can easily cover 3-4 people.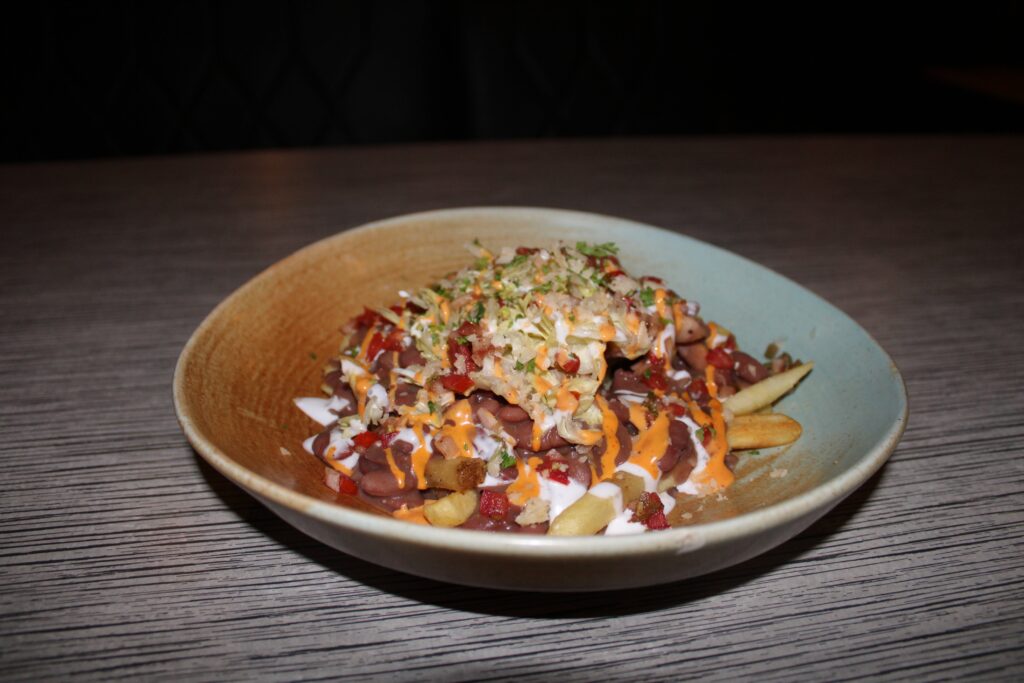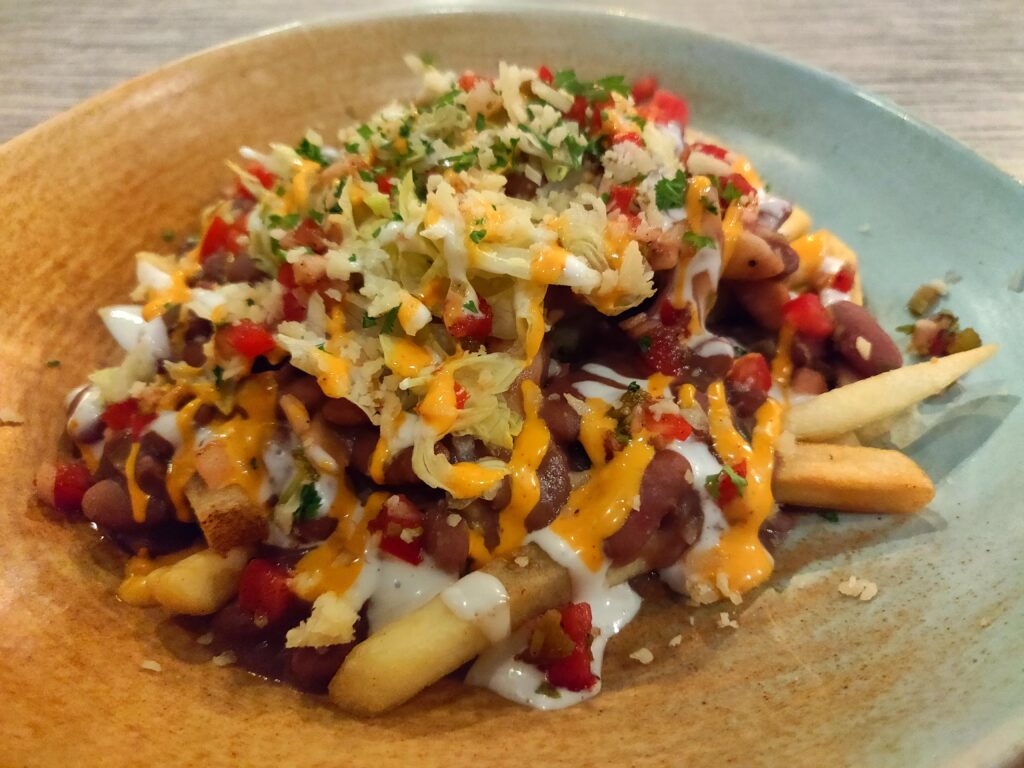 My Review of Dabang Burgers
Dabang has almost crafted the perfection of making one of the best burgers in Chennai. With a rich filling of quality ingredients , a delicious patty and a super crispy top layer,their burgers indeed stand out. With a nominal pricing, the burger is very filling and satisfying at the same time. The combos in their menu work well in my opinion and a great value for money. Give them a try and let me know in comments if you liked them 🙂
Dabang is available to order in Chennai via their Website , Swiggy and Zomato