As we walk into a retail store and pick up items one after the another (with a mask on, of course), 90% of the times we don't read up on the labels and we tend to miss out on some important information, especially in challenging times such as these, arising concerns related to food allergies, calorie consumption, and food safety.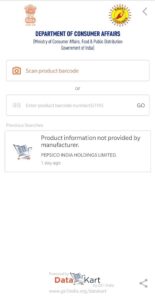 Our smartphone however has the power to get us that desired info through scanning product barcodes. The Smart Consumer app by GS1 India helps customers access information in just a single scan. All you need to do is scan the barcode of the product through the app and all the brand's information , ingredients, MRP , directly uploaded by the manufacturer will be present on your smartphone, brining complete transparency and reliability to what's being purchased.
Product information from a Scan
Some of the key product info that gets displayed in the app include :
●
Registered Address of Manufacturer
●
FSSAI/AGMARK license validity
Esp. in cases where there's little information or the font is too small to read, a single scan from your app can do the trick.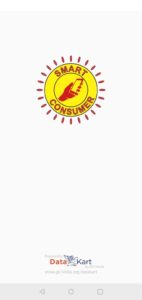 A direct feedback to Manufacturer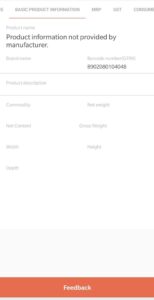 The 'Smart Consumer app'
also enables consumers to directly share feedback on products with their respective manufacturers. Instead of going through a cumbersome process of getting the email id, and drafting long mails or contacting helpline, you can simply scan the barcode, click the feedback section, enter your details and complaint and it will be directly received by the brand owners in real-time.
Increase in the number of Scans
The app is gaining popularity and as quoted by tthe developers, compared to the last few months. It further implies that consumers are becoming more conscious of what they consume. T

he highest number of scans, above 74k, are of products falling under the food category, followed by personal care (30k) and household items (25k)."
Be informed. Purchase Wisely
Ensure you install the app, scan the barcode and review the information thoroughly before putting that item in your basket. You can install the app from here: